Texas Home Design Trends for 2021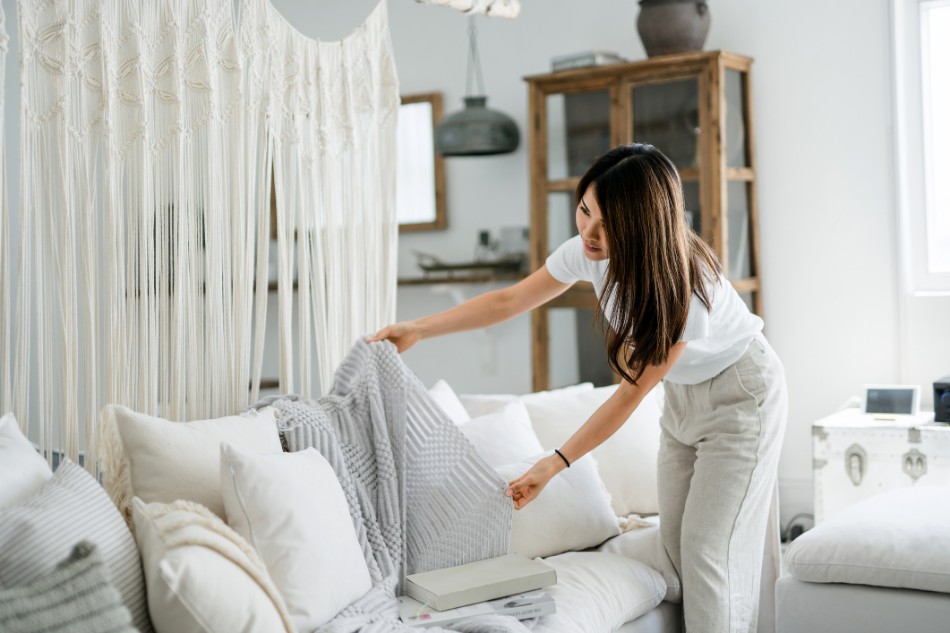 After the rollercoaster ride that was 2020, many of us are ready to look forward and make a change. With restrictions easing up, there are more things to do now in College Station. But having spent so much time at home, we've developed a new perspective on the space we live in. It isn't just somewhere to crash after a long day but a place where we can let life unfold.
If you are looking for ways to update your home and create an even more comfortable and inspiring environment, take a look at these interior design ideas that are trending this year.
Global Inspirations
One of the things we've missed the most in the past year is travel. We might not have been able to visit our favorite vacation spots but we can bring those distant destinations to our home.
Get some interior design inspiration from places you've been to or those you have your heart set on visiting. Evoke a tropical paradise with bright tones and leaf and floral prints. Usher in the feel of a safari with a warm earthy palette and wooden and rattan furniture and home decor. Add a more personal touch with curated pieces from your past travels.
Cottagecore
Spending so much time cooped up has made us appreciate the comfort of our own homes. There's nothing cozier than simple and traditional styles that evoke nostalgia.
Give your home cottagecore style with rustic pieces and idyllic motifs. Think gingham and floral fabrics, vintage china, decorative baskets, and fresh or dried flowers. Stick to pastel, lighter colors, and springtime hues.
Shabby Chic
Another way to give your home a cozy, lived-in feel is by imbuing it with a shabby chic aesthetic. This '90s trend is making a comeback and it is no wonder that this nostalgic style is so appealing in these uncertain times.
While the charm lies in a well-worn appearance, you don't need authentic antique pieces to give your home an old-time feel. You can accentuate your contemporary pieces with distressed decor, linen fabrics, and faded floral prints, or look for furniture and decorative items that are intentionally designed with a weathered look. Update the trend by using muted colors or neutral hues instead of the expected pastels.
Vintage
If you want a little more elegance, you can also recapture the past by decorating your home with a vintage motif. There's no need to go overboard. Even just a few antique pieces (genuine or simulated) or repurposed furniture can give your modern interior a romantic and graceful look.
Some ways to inject vintage style into your home include old-fashioned furniture made of natural materials, bronze or brass fittings, long draped curtains with cords, carved wooden picture frames, decorative lace napkins, and authentic vintage decor.
Indoor Plants
Months of quarantine have kept many of us from going on a nature getaway. Bring a little nature into your home by decorating with indoor plants. Whatever the overall motif of your home, you can find a style of houseplant that goes with it.
Indoor plants and flowers are a terrific way to add color and texture to your interiors. Fill empty corners with a large potted plant or decorate your bookshelf and tables with a smaller one.
Calming Earthy Colors
These days, we could use all the calm and comfort we can get. Warm tones and earthy shades give your home a more comforting and welcoming feel. These hues are not only soothing but can also be quite versatile.
Choose a color palette rooted in nature. Moss green, burnt sienna, terracotta, rust, chocolate brown, cobalt blue, emerald, and mustard are just some examples of earth colors you could build around. These inviting hues can be paired with just about any style of interior design.
Ocean Blues
If you've been longing for a beach getaway, the best way to bring the coast to your home is by splashing it with ocean hues. Aqua, teal, or turquoise — these blues capture the spirit of the sea and create an uplifting yet tranquil feel.
Ocean blues are also a great choice if you prefer a more contemporary look. Drive home the beach vibe by adding natural textures, such as wicker baskets, bamboo shades, or sisal rugs.
Maximalism
Not everyone flourishes in a calm or minimalist environment. If you are an intrepid soul who thrives on colors or busy prints, maximalism is the way to go. Give your home a good dose of character that is uniquely yours.
Mix and match different textures and patterns and don't shy away from colors. Pick out eclectic pieces that capture your spirit. There is no formula for decorating in a maximalist style. Just be creative and let your personality shine.
Designing the interior of your home to fit your aesthetics will make living in College Station, TX even more fulfilling. If you are still in search of one, the expert team at Berkshire Hathaway HomeServices Caliber Realty can help find the right home for you. Contact them by calling now at 979.694.8844 or send an email to sales(at)bhhscaliber(dotted)com.