Buyer Representation
Make your home in the Brazos Valley with help from Berkshire Hathaway HomeServices Caliber Realty, one of the top-rated real estate firms in Central Texas. The Brazos Valley community is bordered by two of the largest colleges in the area: Texas A & M and Blinn College. Brazos Valley's small and friendly hometown feel is offset by its proximity to the large commercial districts in nearby Austin and Houston.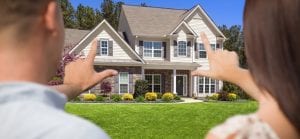 This makes the scenic valley an ideal weekend getaway, offering more than just the average sights and experiences of a college town. Regular events include music festivals, home and away games for the football aficionado, and attractions like the George Bush Presidential Library and Museum. It's a good balance of small town vibes and a big-city feel.
If you're looking to move to Texas, why not let us help you make that crucial first step to find your ideal home? Our listings include sprawling ranch houses, beautiful townhouses, apartments, and even land. Our experienced agents can walk you through the process and help you find a home that fits your lifestyle, budget and needs.
Your Relocation Experts
Moving is never easy, whether you're just relocating from across town or from the other side of the country or the world. At Berkshire Hathaway HomeServices Caliber Realty, our goal is to make sure that your transition to your new home will be as seamless as possible. We take care of the details for you, connect you with our network of professionals, and help you discover what makes the Brazos Valley an incredible place to live.
Long-Term Leases
College students looking for off-campus housing can also consult with Berkshire Hathaway HomeServices Caliber Realty for convenient locations near their universities. Our rental listings for students include shares, sublets, houses and apartments. You can easily take advantage of our established network to help you locate an ideal landlord or prospective roommates.
If you're temporarily staying in the Brazos Valley, a short-term lease agreement may be the perfect solution for a pleasant stay.
Whether you're buying or leasing, we can help you find the best property – get in touch with us today.