Is subdividing my land a good option? Here's what you need to know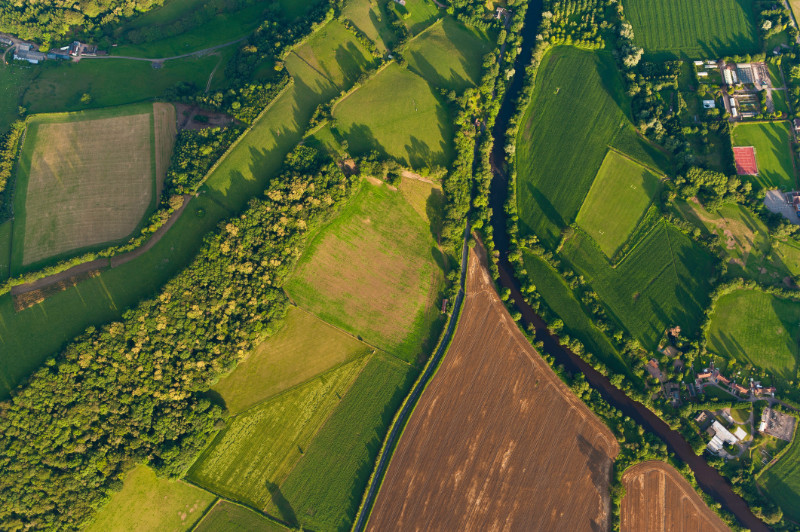 Land has always been-and will always be- prime commodity. And if you happen to own a large parcel of land, consider yourself lucky; not many people have access to such a valuable resource. There are many things you can do with it: put up a private nature reserve; turn it into an outdoor event space; build a legacy property for the entire family; or leave it alone and take comfort in the knowledge that its value will only appreciate over time.
If you want to enjoy the fruits of your investment sooner, however, you might want to consider subdividing your land. This might be something that was already suggested to you before by a Texas property management company, especially if your land is sizable.
OWNING A LARGE PARCEL VS. MULTIPLE SMALLER LOTS
You may be thinking that you should sell your entire property at a greater price in the future-and that's a perfectly sound option if you're in no special hurry to sell and earn. But you may find that selling a large parcel of land is more difficult than selling smaller ones. Moreover, if making a profit is in your immediate plans, and you've been wanting to be able to manage a more moderately sized property, then, yes, you should start looking into subdividing your land.
Subdividing your land is straightforward; it basically means dividing your land into two or more portions and then registering each new portion as a separate property. After subdividing, you can design multiple uses for each new lot or sell some to multiple buyers. Ultimately, having multiple smaller lots available for sale increases value, even for your own property.
SUBDIVIDING YOUR PROPERTY IN BRAZOS COUNTY
Brazos County defines subdivision as "the division of a tract of land into two or more parts to lay out: (1) A Subdivision of the tract, including an addition; (2) Lots; or (3) Streets, alleys, squares, parks; or (4) other parts of the tract intended to be dedicated to public use or for the use of purchasers or Owners of Lots fronting on, or adjacent to, the Streets, alleys, squares, parks, or other parts."
When subdividing tracts, you might be required to place plats. There are certain exemptions to this. For instance, each daughter tract has 10 acres or more. Platting is also not required if you plan to use the subdivided land purely for agricultural purposes. The same exemption applies if each daughter tract will be given to the family for their personal use. You can read more about Brazos County's subdivision regulations here.
SPECIAL CONSIDERATIONS BEFORE SUBDIVIDING YOUR PROPERTY
After studying local regulations, here are a few more things to do to ensure you are subdividing your property the right way.
Learn about local zoning laws. Your town may prohibit subdivisions, effectively putting a halt to your plans. You'll get the information from the local municipal planning office to see what your property's zoning category is. This information will help you plan your subdivision.

Take stock of your property's size. Check your county's requirements for subdividing land. Your land has to meet a certain size requirement for it to be considered suitable for subdividing.

Hire a surveying or engineering firm. Working with one can help you figure out whether your property is indeed ready to be subdivided. If so, they can survey the land and draw up a plat, which is required by the state of Texas. A plat provides a two-dimensional view of your property, depicts its shape and size, and identifies details such as its location, boundaries, improvements, and flood zones. As mentioned earlier, platting is not required if your property meets certain exemptions.

Figure out what infrastructure is needed. Your local zoning laws may require you to install services on each property, such as roads, water, and other utilities. You'll find that people are also more likely to buy lots if provisions for such utilities and infrastructure are already in place.

Consider your location. You may have subdivided your land, but the lots won't sell if no one is around to buy them. You want to be sure that your property is located in an area that is experiencing considerable growth, with families and individuals moving in to take advantage of this development. There has to be a market for the lots you intend to sell.
Subdividing your land takes a lot of planning and related costs. If this is a route you're seriously considering, get the expert advice of a local property management company in College Station, TX. Better yet, consult Berkshire Hathaway HomeServices Caliber Realty. Call the team today at 979.694.884 or send an email.