Questions to ask when buying home insurance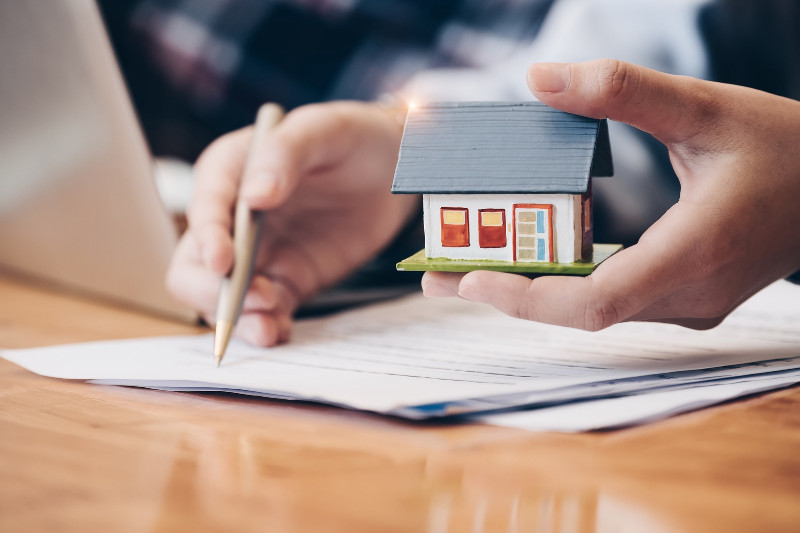 Home insurance is a must to give you financial protection in case of damage or loss in your property. It also protects you from liability if someone gets injured while in your home.
Most lenders require a home insurance policy as part of the mortgage application process, but the choice of insurance company is entirely yours. You also have the responsibility to ensure you get adequate protection from unexpected events that can threaten your property.
With this in mind, it's important to find the right home insurance that meets your needs. While it's tempting to buy a policy with the lowest price, consider that with low-cost insurance, you will most likely be getting minimal coverage – and end up be with a heavy financial burden if the unexpected happens.
To find the right insurance for your home, shop around with various providers and make sure to ask important questions, including the following:
How much does it cost to rebuild my home?
In the event that you lose your home to a hurricane, fire, or any other disaster, your homeowners insurance should cover the cost of rebuilding your home. Home insurance typically covers partial or total damages, depending on your policy. The insurance company should be knowledgeable about the current and historical prices of construction and materials in your area and use these to calculate the cost of reconstructing your home. You need to ask if their estimate includes detached structures such as your garage or workshop. It's important to note, however, that damages due to floods and earthquakes are not covered by the standard policy. Ask the insurance agent if your home might need special coverage for these events.
What type of coverage is my property getting insured for?
Depending on the policy you get, there are three basic levels of coverage: actual cash value, replacement cost, and extended replacement cost. Actual cash value covers the value of your home and belongings after depreciation. Replacement cost covers the actual cash value of your home and belongings without depreciation, so it essentially allows you to rebuild your home to its original value.
Extended replacement cost, on the other hand, is more comprehensive and covers the actual cash value of your home, plus an inflation buffer. You're paid whatever it costs to rebuild your home at current rates even when the total cost exceeds your policy limit. Some providers, however, offer an extended replacement policy which has a ceiling of up to 25% more than the policy limit. Another thing to note is that the higher the coverage, the higher the cost of the insurance premiums.
Is there coverage for additional living expenses?
Additional living expense (ALE) covers the costs of living you might incur in the event that you are displaced from your home, particularly in the event of damage to your home from an insured disaster. The ALE covers costs such as hotel bills, meals, and even loss of income if you have been renting out part of your property to a tenant. Other costs that the ALE can cover are laundry expenses, storage costs, and rental for furniture. The ALE can also cover pet boarding, in case you have a pet and have no one to leave them with for the meantime. ALE coverage varies from one policy to another, but typically covers up to 20% of your home insurance.
Do I qualify for discounts?
Getting excellent insurance coverage often translates to higher premiums. However, this does not always have to be the case. If you have safety measures in your home such as smoke detectors, burglar alarms, a security system, or even smart sprinklers and a modern electrical or plumbing system, you might be able to get a discount on your insurance premium. Other insurance companies also provide discounts for retirees and people 55 years and up.
What do I need to know?
When you apply for home insurance, you're not the only one that does the asking. The insurance company will need some information from you in order to properly assess your home's value and help you choose the appropriate coverage for your home. You need to know the year your home was built, its square footage, the roof shape, the construction type, and whether any upgrades and improvements were made since its construction.
The insurance company will also ask who lives in your home as well as your insurance history, such as existing mortgages and prior insurance claims. It helps to have the paperwork and documentation ready beforehand, so that you can breeze through insurance shopping.
If you want to know more about the process of buying a house in Texas, including the type of insurance you might need, our agents at Berkshire Hathaway HomeServices Caliber Realty can help you. Schedule a consultation with the team today by calling 979.694.8844 or by sending an email.