Looking for Fun Things to Do in College Station, Tx?
Explore the Best Bike Trails in the Area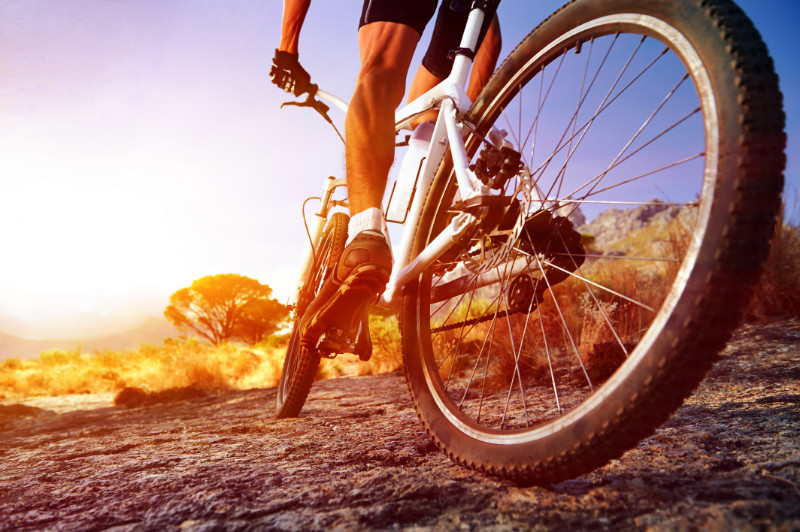 College Station is a quaint town nestled in the beautiful Brazos Valley. It is home to the acclaimed Texas A&M University, which contributes to the town's quality of life through education, arts, and entertainment, including Aggie Athletics.
But College Station offers more than just football games and Texas two-step dancing – it also has some of the most scenic routes that nature lovers and mountain bike enthusiasts will surely fall for.
Here are some of the best nature parks and trails where residents and tourists can experience the best of the outdoors in College Station, TX.
Wolf Pen Creek Park Trails
1015 Colgate Drive, College Station, TX
The Wolf Pen Creek Park is a sprawling green area with an easy 2.7-mile trail system. Thus, it's popular not just for cyclists but also for hikers, runners, and those who enjoy leisurely walks.
Aside from a trail system, the 63-acre park also has a 9-hole disk golf course and an amphitheater lawn, which is perfect for flying kites, playing frisbee with fur babies, and hosting large-scale events.
Lick Creek Greenway Trail
13600 Rock Prairie ROADd, College Station, TX
Living in College Station, TX means a chance to explore the Lick Creek Greenway Trail on a daily basis. Located between Westfield Park and Lick Creek Park, this winding course connects residential neighborhoods, parks, and schools, and is a go-to trail of many bikers and walkers.
This trail is also famous among wildlife watchers. While negotiating the trails, visitors are likely to spot songbirds, deer, armadillos, and rabbits.
Mountain bike and horse riders aged 17 years and older need to secure a permit before using the trail.
Veterans Park Loop
3101 Harvey Road, College Station, TX
This is a paved trail around the soccer and baseball fields of the Veterans Park and Athletic Complex. The loop is a beginner-friendly route for bikers and is perfect for jogging or strolling with fur babies (but remember to keep them on leash at all times!).
What makes exploring the Veterans Park Loop special is that it was built in honor of those who served the country. In the complex, visitors can see the monuments and learn about what Brazos Valley veterans risked their lives for.
Biking and strolling down the trails of Veterans Park is not just good for your health, it's also a great way to be reminded of our history, and to remember the men and women who served the country.
Research Park Loop
Research Pkwy, College Station, TX
This paved loop goes around Research Park on the Texas A&M University campus, and is open to all. It's 1.5 miles long and easily navigable for trail goers on wheelchairs, strollers, and other mobility equipment.
The park has plenty of green space, an 18-hole disk golf course, as well as several interconnected ponds that serve as a habitat for ducks and turtles.
Millican Reserve
1301 Rock Barn Road, College Station TX
Of all the things to do in College Station, TX, exploring the Millican Reserve is something that every resident or visitor should not miss. The Millican Reserve has the newest mountain bike trails in the Brazos Valley. Spanning more than 30 miles, this private trail offers carefully maintained wilderness paths for walkers, hikers, bikers, and horseback riders.
The Conservancy is responsible for managing and maintaining the area, working closely with community partners such as the Brazos Valley Mountain Bike Association. With people eager to preserve and protect this resource, the Millican Reserve is sure to offer its scenic route for years to come.
Moving to College Station, TX
Living in College Station, TX might just be the best move anyone can make in their life. After all, who wouldn't love living close to nature while enjoying the benefits of Texas residents?
To help make the transition easier, those who are planning to move to College Station should hire an experienced real estate agent from Berkshire Hathaway HomeServices Caliber Realty. This real estate brokerage boasts more than 40 years of experience in the industry. With the help of their team, potential buyers are sure to find the perfect house in Brazos Valley they can call home.
Speak with a real estate agent from Berkshire Hathaway HomeServices Caliber Realty today for your realty needs in College Station, TX. Call 979.694.8844 or send an email to get started.