Landlord Liability Insurance: Do You Need It?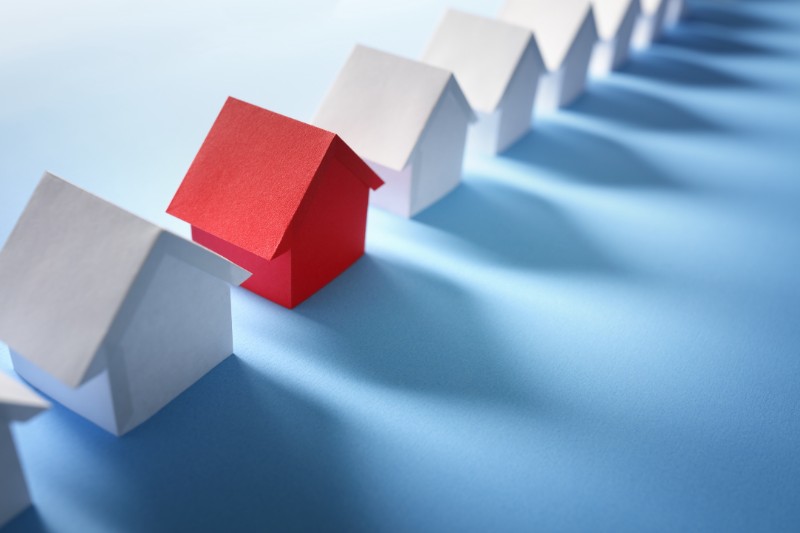 When it comes to property management, College Station is a potentially lucrative market. As a college town, there is steady demand for rentals from students, researchers, and staff. However, managing a rental property is not without risks. Here's what you need to know about landlord liability insurance.
WHAT IS LANDLORD LIABILITY INSURANCE?
Most landlord insurance policies include liability coverage, which helps cover any expenses that may arise if a tenant, guest, or passerby gets injured on your property. It also covers cash settlements or repairs if significant damage is done to another homeowner's property.
Although landlord insurance is not required by law in Texas, it is still worth investing in a policy that offers added protection when you lease and manage personally owned property. Moreover, if you take out a mortgage on a home you rent to tenants, the lender may require you to purchase landlord insurance.
A standard homeowners insurance policy may not provide coverage for a home that you lease to tenants. Not only does landlord insurance provide coverage for the properties' structure, it also includes liability coverage that can help you avoid having to pay out of pocket if you are held legally responsible for untoward events or activities that take place in the home.
Property owners and managers typically purchase landlord insurance for long-term leases and may not always be cost-efficient for short-term rentals. Moreover, if you want to rent out your pool, garage, or storage shed, but not the rest of the property, you may also need specific coverage.
THE DIFFERENCE BETWEEN HOMEOWNERS INSURANCE AND LANDLORD LIABILITY INSURANCE
Homeowners insurance, also called home insurance, is meant to protect homeowners and their residential properties that serve as their primary or second home. A standard home insurance policy offers coverage for the structure of the home, any personal belongings that it contains, and liability protection. In most states, landlords don't buy specialized insurance for rental properties and instead opt for a home insurance policy with basic coverage.
However, most home insurance policies don't cover damage to a property that is being rented out to tenants while others might set strict limits on the kind of costs the insurance company is willing to pay for. When renting out property, ask your insurance agent if it makes sense to add coverage for tenants.
Moreover, a conventional home insurance policy only protects the property itself but does not necessarily protect you from tenants' behaviors. It may not provide uninhabitability protection. Tenant injuries are also not covered under a typical home insurance policy.
Landlord liability insurance, sometimes referred to as landlord insurance or rental property insurance, is aimed at property owners who rent out their homes to tenants and paid guests. It provides coverage for the rental property and offers liability protection for rental activities.
In Texas, a landlord may be held liable for criminal acts committed by a tenant. For example, if a landlord rents property to a tenant with a criminal record, other tenants can hold the landlord liable for the actions or activities of the tenant with a criminal history.
Further, a landlord is often liable for any injuries sustained by tenants or their guests. The Texas premises liability law requires property owners and landlords to keep their rental properties reasonably safe for tenants and any visitors to the property. So while landlord insurance can be an added expense, it helps protect you from the risks and liability that come with renting out your property.
WHAT DOES LANDLORD LIABILITY INSURANCE COVER?
Landlord liability insurance covers all of the primary items in a traditional home insurance policy. However, it also protects you against the additional items and events.
Tenant Injury
Tenant injuries are a primary concern for many landlords. For example, if a tenant or their visitors falls due to a loose tile or handrail, and you were found to be negligent with property maintenance or failed to warn them of possible safety risks, you can be held legally responsible for the resulting injuries.
In this event, landlord liability coverage will help cover your legal defense and any unfavorable court judgments up to the stated limits of your policy. Aside from legal bills, tenant and tenant guest injury clauses also provide protection from the medical bills that arise from injuries sustained on your rental property.
Other situations that can expose you to liability may include failing to provide reasonable security for tenants or if your tenant engages in illegal activity and unlawful behavior on the property and you are unable to take measures to put an end to it. Landlord liability coverage can help protect you in these types of scenarios, up to the limit stated in your landlord insurance policy.
Tenant Damage
Damage caused by a tenant or their guests to your property during their stay is often covered under landlord liability insurance. For example, if a tenant trashes the place before moving or neglects to maintain the property for the duration of their lease, you will have to make costly repairs and replacement. Having adequate coverage can prevent you from having to pay out-of-pocket for the damage.
Uninhabitability
The uninhabitability clause in most landlord liability insurance policies is similar to tenant and guest damage. However, it provides additional protections against damage that makes a residential unit or building unfit for habitation. A robust landlord liability insurance policy can help cover any loss in profit when you are unable to rent out the property for long periods due to extensive repairs or rehabilitation. Some policies provide coverage for up to 12 months if it takes that long to complete repairs.
For more information on Texas property management, get in touch with Berkshire Hathaway HomeServices Caliber Realty. As one of the fastest growing brokerage firms in Central Texas, their knowledge of property management and short and long-term leases will help keep your rental properties profitable.
Contact Berkshire Hathaway HomeServices Caliber Realty at 979.694.8844 or message them here to schedule a consultation.