Increase the value of your home with these paint colors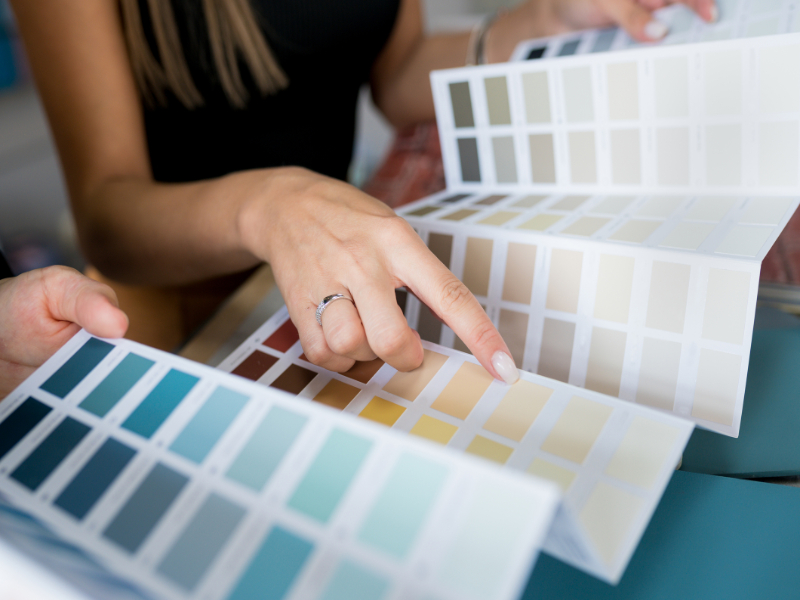 When it comes to selling your home for top dollar, a fresh coat of paint goes a long way. It makes your home look newer, attracts new buyers, and entices them to check out the rest of your property. A fresh coat of paint can also increase your home's value by thousands. 
The color you choose for your home renovation matters. Although it is tempting to repaint your home's interiors and exteriors using the colors that you love, a smarter idea would be to use paint colors that can sell your home faster and for more.
Transform your home and expect a higher value for it when you use these carefully-chosen paint colors.
For the home's exterior: Shades of greige
A marriage of gray and beige, greige is a versatile color combination that can work in both warm and cool color schemes. 
Your home's exterior is the first thing that buyers will see when they look at the listing. Since greige is a neutral color, painting your home's exterior in this shade can appeal to a wider audience. Among the most popular shades of greige are Sherwin-Williams' Intellectual Gray, Sherwin-Williams' Alpaca, and Benjamin Moore's Kendall Charcoal.
When choosing the right shade of greige for your home's exterior, consider your home's architectural style and the siding materials. The siding can be made of traditional materials like wood or modern materials like metal or concrete. Make sure that the shade of greige that you pick compliments the color of the roof, as well.
For the kitchen: Neutral or earthy tones with darker accents
The kitchen is one of the most important rooms in a house. It's where everyone comes to cook, eat, and spend time together. As the heart of the home, the kitchen should look light and clean, yet versatile. When buyers evaluate the kitchen of a potential home, they carefully consider its look and feel. 
The color that can influence buyers the most are light neutrals, followed by earthy tones. Light neutral colors like Sherwin Williams' Creamy, Sherwin Williams' Snowbound, and Benjamin Moore's Dune White are warm shades with plenty of room to decorate.
However, you don't have to limit the color of your entire kitchen to one neutral tone. Adding darker accent colors like navy blue, deep red, and turquoise brings a fun yet sophisticated vibe. Just make sure that all the colors you choose for your kitchen complement each other.
For the bathroom: Light blue
An emerging trend for bathroom colors nowadays is the color blue. It's relaxing, peaceful, and can go with all types of design styles. This shade of blue is also considered a neutral color. Although dark colors and tones will definitely make your bathroom stand out, it's best to create a calming space for this kind of room.
Looking for great light blue shades? Check out Behr's Ethereal Mood, Benjamin Moore's Breath of Fresh Air, and Bluebird by Paint & Paper Library. 
For the master bedroom: Taupe
The master bedroom also plays a huge role in a buyer's decision to purchase a home. And if the master bedroom is seen as a relaxing retreat, it can up your home's value. Aside from the furniture, bedding, and accessories, the color of the bedroom walls also makes a huge difference.
While cool colors and moody blues are a favored look for the bedroom, nothing beats a timeless and versatile color like taupe. A neutral shade that combines gray and brown, taupe evokes a feeling of comfort and warmth. A light taupe color, in particular, can make the bedroom feel warm, spacious, and elegant. Benjamin Moore's Vintage Taupe, Farrow & Ball's Elephant's Breath, and Sherwin Williams' Gossamer Veil are great examples of taupe paint colors.
For the living room: Neutral colors
Just like the kitchen, the living room also serves as a gathering place for the whole family. When potential buyers check out your living room, they need to be able to imagine themselves spending time there. That's why it's best to stick to neutral colors.
It's easy to decorate with neutral colors like cool grays, off-white, and shades of cream. Some of the best neutral paint colors for the living room are Benjamin Moore's White Dove, Benjamin Moore's Seapearl, and Farrow & Ball's Slipper Satin.
Achieve home-selling success with the top real estate team in College Station, TX. 
Reach out to any of our Berkshire Hathaway HomeServices Caliber Realty agents at 979.694.8844 and get all the tips and tricks for selling your home. You can also send us an email here.