How to stage your living room to sell your home fast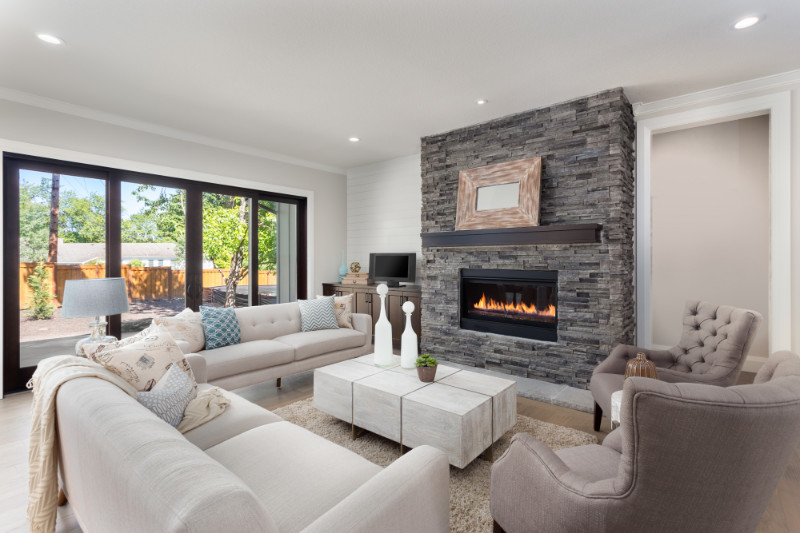 If you want your home to attract more buyers, an effective technique to consider is home staging. Staging your property allows potential buyers to see its potential and visualize what it's like to live in it. While you can certainly leave it up to their imagination, a staged home will help nudge them along. And what better place to start than the living room?
Considered the family hub, the living room is the home's centerpiece. It's where everyone gathers during downtime, where guests usually hang out, and where you can wind down after a long day. As such, your living room should be a picture of inviting comfort.
Showcase your living room and the lifestyle it represents with these essential staging tips:
It's not about your personal comfort

Having lived for years with the same living room arrangement can make it difficult to see the space from a buyer's point of view. While you might find the present arrangement to be practical and comfortable, it doesn't necessarily mean that it's the best way to showcase your living room. The clutter and creature comforts you might have accumulated over the years can be unappealing to buyers who have a different idea of how their living room should look. In staging the room, It's important to make it feel less cramped and cluttered, and more spacious and open. Rearrange the furniture to give buyers a clear view of the space upon entry and motivate them to see the room's design possibilities.

Make it photogenic

Before you get potential clients to do an in-person house tour, you must first make a good impression online where most buyers start their home search. Great photos that highlight the amount of space in the living room are essential. To achieve a spacious, airy look, check how the room looks from the corners, where the photographer will most likely take the pictures. Make sure the furniture does not appear cluttered and there's plenty of room for movement. It can also help to let in plenty of natural light to create a nice ambience when taking photos during the day.

Enhance the space

When arranging the living room, try to create as much space and enhance the flow of the room. If there are furniture pieces that are too bulky and make the room appear cramped, don't hesitate to remove them. Even better, completely strip your living room of furniture and add them back one by one to see what works best. It's better to have just one couch than to have three huge couches that take up most of the space. In the meantime, you can put all the banished furniture in the garage or in storage.

This also applies to decors, books, and knick-knacks. Empty your shelves and only leave a few key pieces that add charm to the room. Select books with colors that match or accentuate the room. Make your living room look like a showroom, because ultimately that's what staging is all about.

Create focus and balance

Choose a focal point, such as an entertainment system, a fireplace, a window, a table with a centerpiece, or even an artwork. One purpose of the living room is to encourage people to gather and make conversation, and a central feature can help create the right ambiance for this. Once you've chosen a focal point, arrange your furniture around it and create balance and symmetry with the right seating.

Bring the outdoors in

Adding houseplants can give life to any room, but more so to the living room. Not only do they add color but they can also make the room feel homier and more welcoming. Plants also a great way to create height in a room with mostly low furniture.

You can also utilize your living room windows to bring a bit of the outdoors in, especially if they look out to a well maintained lawn or garden. Throw the blinds up and clean the glass to maximize the view. Whether you choose your windows as the focal point or not, make sure to clear the path to it. Most buyers will walk up to the windows and check out the view outside.
For more tips for selling your home, check out this page, and call the Berkshire Hathaway HomeServices Caliber Realty team. With more than 40 years of experience, the team knows how to make your home stand out among Texas real estate listings and help you get top dollar for it fast. Schedule a consultation with an agents today by calling 979.694.8844 or by sending an email.