How to deal with low offers when selling your house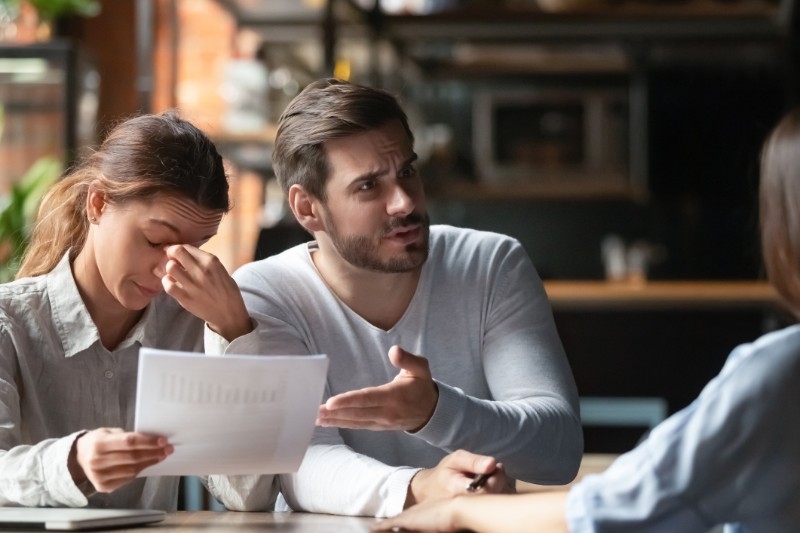 You've done your homework researching the current trends in the real estate market in your area, putting together a decent budget for the sale of your Texas property, marketing and staging it to the best of your ability, and having it added to the local real estate listings, among many other tasks to ensure you get handsome returns on your investment. And yet, you still receive offers that are way below your property's listed price. Ouch, right?
Lowball offers could be pretty common these days, given the status of inflation and how people are penny-pinching in practically anything – including real estate.
The good news is that there are many ways to avoid – or at least, counter – low offers on your property. Here are some of our tips:
TALK TO THE PROSPECTIVE BUYER
A low offer from a prospective buyer could sometimes be annoying but don't reject their offer outright. Look more closely at the offer they presented to you and consider this: Are they
Making an offer that's just a few thousand dollars off from your listing price?
Open to increasing their earnest payment on the property?
Capable of paying in cash or closing the deal at a much earlier date?
Willing to let go of a few inspection contingencies in exchange for a lower bid?
That said, it makes sense to discuss things with the buyer and their agent and see if they're willing to negotiate. If they are, it may still be possible to arrive at a price that will be amenable to both you – the seller – and the prospective buyer.
REEVALUATE YOUR LISTING PRICE
It might seem far-fetched to you but there's a chance that your buyer's agent may be on to something concerning your property's listing price. You may want to consider evaluating the price you set for your home and see if it reflects the market value in your area, as well as the renovations and improvements you made to your home.
You may also want to try asking the buyer's agent for a copy of the comps made in relation to your listing and other data they used to determine their purchase offer price. If their market data is outdated, not reflective of current market conditions, or simply not applicable to your property, you can use that as a launchpad for negotiations to hopefully bring their purchase offer price to a rate that's more realistic and in line with what you want.
SHOWCASE YOUR PROPERTY'S VALUE
There are times when a buyer presents a lowball offer to a seller without really knowing the true value of the property being bid on. If that's the case, then you have the opportunity to showcase your property as a valuable asset to the buyer. You can do this by showing them current market data, including the comparative analysis of recently sold homes nearby that are similar to yours and their selling prices. You could also point out any renovations you have done on your property, as well as any new appliances and fixtures that may help convince the potential buyer to turn their lowball offer into a more reasonable one.
REJECT THE OFFER
If the buyer remains unmoved despite all efforts on your part to show the various virtues of your home for sale, then this is the best time to throw in the towel and finally reject their lowball offer.
Rejecting an offer might seem counterproductive but there's still a positive side to this. In doing so, you prove to all other interested buyers that you are serious about your business, you know your property well enough, and that it will not do them any favors to go lower than the amount you set.
WORK WITH A REALTOR® YOU TRUST
One of the hardest things about selling a home is how emotionally taxing it can get, especially if it's one that you have maintained well, invested a lot in, and created memories in. In putting your emotions into finding your home's best price, you run the risk of overpricing it.
To avoid this risk, it's highly recommended that you allow a certified and experienced REALTOR® to step in. This professional will be able to understand your financial goals, work within the parameters of these said goals, and help you temper your emotions during the selling process, as well. With an experienced REALTOR® on your side, you have the benefit of their sharp wits as they come forward at the negotiating table and put your best interests forward. Who knows, they may just turn even the most low-ball of offers into a sale.
Looking for more tips for selling your home? Berkshire Hathaway HomeServices (BHHS) Caliber Realty can provide you with these and many more. Give our team a call at 979.694.8844 or email us here today to schedule a free consultation.