History of College Station, TX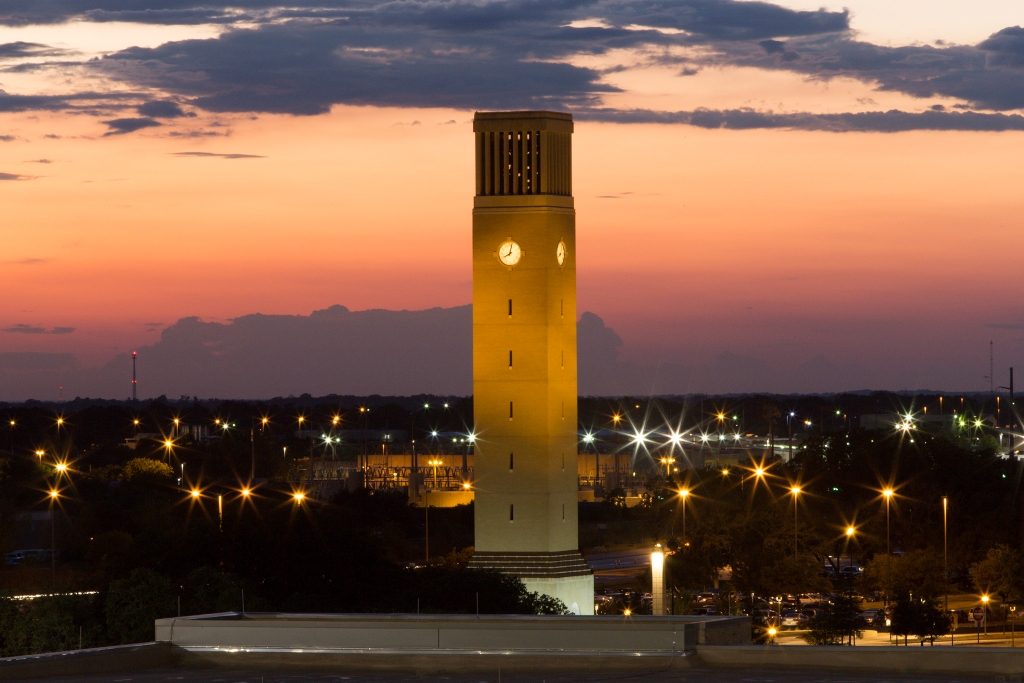 There's nothing like living in College Station, TX – the games, parties, and quirky traditions of Aggieland will blow you away. But there's more to life in this city than Texas A&M University, although the institution certainly plays a central role in day to day living in College Station.
The city offers a laid-back suburban environment where people from all walks of life can thrive and set down roots.
College Station celebrated its 75th year in 2013. Here's a closer look at this city's storied past.
Origins of a city
The city was built around Texas A&M University, which was founded in 1876. Situated on the Southern Pacific Railroad, then known as Houston and Texas Central Railroad, the city was named College Station, TX by the Postal Service in 1877 after the train station west of campus.
The university is the first public institution of higher education in Texas and is one of the largest universities in the United States. Situated on over 5,200 acres of land in College Station, the founding of the university was made possible through the Morrill Act, which allows for the donation of public lands for higher education purposes.
Early development
In the city's early years, many Texas A&M faculty members lived in university-provided housing on campus. The railroad depot was built in 1883 along with two general stores 1884. Electrical service became available sometime in the 1890s.
Despite these developments, however, the population remained small at just 391 in 1900, comprised mainly of faculty, students, and others who were in some way connected to the university.
The electric interurban railway came to College Station and the neighboring city of Bryan in 1910 and was replaced by a modern bus system in the 1920s. In the same decade, the area north of campus gradually developed into a bustling business district.
Despite the city being built around a university, school-aged children in College Station attended school in nearby school districts until the founding of A&M Consolidated High School in 1920.
Major expansion
The growth of the university throughout the 1920s and 1930s drove city expansion in all directions. Seeing the need for smart planning and managed growth, College Station incorporated in 1938 with John H. Binney as the city's first mayor. A zoning commission was established a year later.
Ernest Langford, known as the "Father of College Station," was elected mayor in 1942 and served the city for 26 fruitful years, prioritizing robust city services over commercial development. College Station became a council-manager city government in 1943.
By 1940, the city had 2,184 residents, 60 registered businesses, and a new school. A decade later, the population grew to 7,898.
Texas A&M University launched a major expansion program in the 1960s and College Station grew along with the university.
The partnership between A&M and the city made way for the development of tech manufacturing industries in the city, with College Station becoming an esteemed research center.
Present-day College Station, TX
Today, College Station has grown into a prosperous and peaceful community that prizes education and hard work. It is primarily residential, made up of many subdivisions offering single-family homes, townhomes, and condos.
Residents enjoy great shopping, dining, and nightlife in Downtown Bryan, which is lined with specialty stores, art galleries, bars, and restaurants. Exciting events, like Restaurant Week, Margarita Mayhem, Family Festifall, and Downtown Street & Art Fair take place here throughout the year.
Post Oak Mall is anchored by major retailers like H&M, Forever 21, and Foot Locker. The mall also offers casual dining options like Chuck E. Cheese's and Roman Delight Pizza & Pasta.
The local dining scene is underrated, with restaurants serving Mexican, Mediterranean, Italian, German, and Pan-Asian cuisine. The city also loves its craft beer, with several breweries and pubs operating in the area.
College Station offers numerous green spaces for rest and relaxation. Many of the city's parks feature nature trails, picnic areas, playgrounds, basketball courts, and soccer fields:
Bee Creek Park
Brother's Pond Park
Stephen C. Beachy Central Park
Brian Bachmann Community Park
Richard Carter Park
Neal Park
Click here to explore Byran-College Station's parks.
You can also enjoy a weekend of camping and golfing at Lake Bryan, Road Runners Campground, and Bryan Golf Course in College Station's sister city of Bryan.
For more information on College Station, visit their official website.
Do you think College Station should be your new home? Berkshire Hathaway Home Services (BHHS) Caliber Realty is here to help. You can reach them here. You can also contact them at 979.694.8844, 979.694.2299, and Sales(at)BHHSCaliber(dotted)com.