Forms & rental documents needed to rent an apartment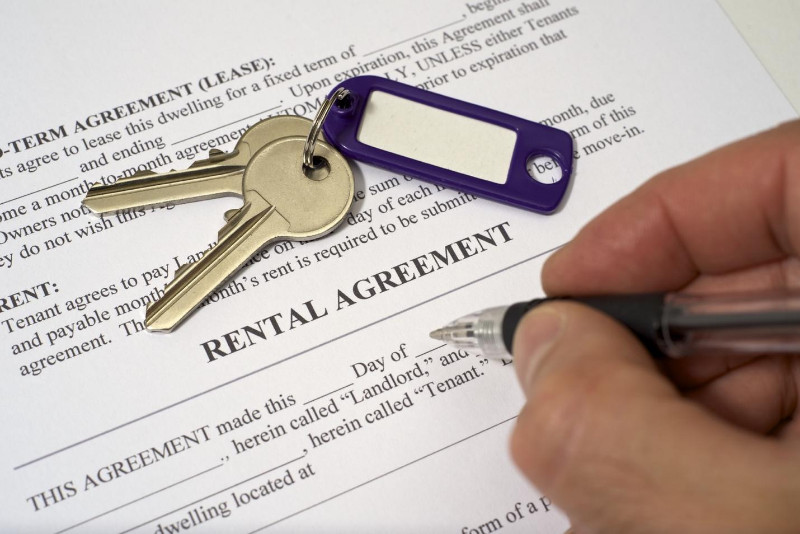 Thinking of managing your own rental property? The job is not as simple as just handing the keys and collecting rent. Much more work goes on behind the scenes to ensure long term profitability, consistent high occupancy, and good building maintenance. This includes preparing and accomplishing various forms and documents that need both your and the tenant's attention.
Here are some of the paperwork essential to running a rental property.
Pre-screening questionnaire
A pre-screening questionnaire will help you find the right tenant that fits your requirements, such as income and family/household size, as well as narrow down the list of tenants to schedule a property showing with. This saves you the time you would have spent in screening applicants that don't meet the right qualifications in the first place. If you have a preferred tenant type, such as older residents over students or single tenants over families, the pre-screening questionnaire can also help you identify them from the start.
Some questions that you can include in the questionnaire include:
Why are you moving?
When are you looking to move in?
Do you have pets?
Do you smoke?
How many will you be in the household?
Can you give references from your former landlord/s?
Will you be comfortable with paying a security deposit of $X?
While the form might look exhausting to fill out, it will also show you the willingness of your potential tenant to secure the rental.
Rental application
Once you've shown the property to potential tenants, have them fill out an application form to know more about them. These forms can also be filed for later use and can be referred back to when they become your tenant. The application should contain at least the following:
Renter's personal profile – their date of birth, contact information, household members, emergency contact, etc.
Five-year residence history – this should include addresses, duration of stay, and the landlords' contact information
Employment history – their current and past employers and positions
Annual income
Letters
Just like job interviews, applicants will appreciate it when you tell them whether they're accepted or not. Prepare rejection and acceptance letter templates for applicants. If they get rejected, it can also help to politely add the reason/s why. Aside from acceptance letters, also prepare a welcome letter for when the tenant finally moves in. Give them a quick guide of your contact information, FAQs, and a list of local restaurants and places that they can check out if they're new in town.
Another letter template to have on hand is for lease renewal. Offer your tenants renewal options at least two months before their lease ends, and if they choose not to renew, you know when to start looking for new tenants.
When your tenant moves out, you also have to prepare a security deposit return letter. This contains the amount of the security deposit, and a detailed outline of any deductions you made.
Lease agreement
This is probably the most technical of all the paperwork you need to prepare. The lease agreement should be specific to your state and should be reviewed by a lawyer. If you don't know how to go about making one, a specialist in Texas property management can assist you. This document should be notarized and is legally binding, so it's important to cover all your bases and get it reviewed by a professional.
Move-in checklist
This is especially important if your property is furnished. Everything is prone to wear-and-tear, and it's important to keep a list of all the things you furnished and their condition upon turning them over to the tenant. This does not only apply to the furnishings but also the property as a whole, including but not limited to:
Doors, windows, ceilings, floors, walls
Lighting, electrical outlets, smoke detectors, vents
Door locks, handles, doorbells, alarms
Appliances
Furniture
Mirrors, toilet seats, showers, faucets, pipes
This checklist will come in handy in the future when you need to check for damages that are not counted as wear-and-tear as well as unapproved changes.
Tenant's documents
Aside from the documents you need to prepare, you'll also need to ask for certain documents from potential tenants. These will support their application and help you decide whether they can afford the rent or not. These include the following:
Pay stubs or proof of income
Bank statements
Proof of identification and social security number
Recommendations from previous landlords
Vehicle registration and insurance
Pet identification and vaccination
Managing an apartment or rental property requires your full attention and experienced strategizing to achieve the best profit. If you have neither the time or knowhow, it's best to leave the job to a professional. For proven and outstanding property management in College Station, TX, get in touch with Berkshire Hathaway HomeServices Caliber Realty. With over 60 years of combined experience, the team is your best partner in managing your rental business and maximizing your profit. Get in touch with the team today by calling 979.694.8844 or by sending an email.