DIY photography: How to take stunning photos of your house for your online listing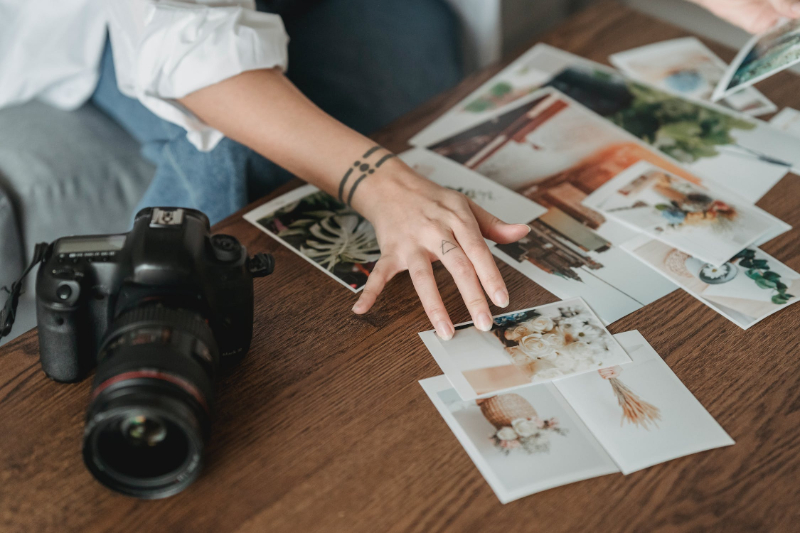 Real estate photography is absolutely crucial to the success of any sale. Photos are the first thing people see when they click on your online listing, and most buyers now look for properties online.
If you're planning to DIY but aren't sure if you can pull it off, don't worry. There are plenty of ways to produce professional-looking photos. Just keep in mind these home photography do's and don'ts:
DO: Stage your home
One of the best tips for selling your home is to stage it with the buyer in mind. It sounds obvious, but buyers don't want a cluttered, undone house – they want a habitable living space that their family can settle into right away.
Don't forget these things when staging your home:
Deep clean. A polished home is naturally more appealing. And since we're talking about photography, a camera can emphasize specks of dust and eyesores, making a relatively clean room look grimy. 
Declutter. Remember, less is best – a cohesive room with thoughtful furniture is much more attractive than a disorganized space.
Make repairs where necessary. Fix up a broken railing on your porch or repaint patchy walls. Little repairs can enhance the curb appeal of your property and leave a favorable impression on viewers.
Decorate with plants and flowers. Nothing makes a space more inviting than the presence of greenery. Consider accenting a room with flowers and plants where appropriate: snake plants, pothos, and monsteras are easy to find and maintain.
DON'T: Over-neutralize your space
Most people will tell you that a home needs to be neutral from top to bottom in order to sell. This is partially true – just don't go overboard, or you'll risk stripping your home of any personality. Remember that you want viewers to see themselves living in your home. A space that appears too cold or depersonalized won't sell.
It's best to remove highly personal items like family photos, but you can keep decorative pieces such as artwork, books, or vases if they enhance the overall look of the area. 
The same goes for your color palette. You may be tempted to go for an all-beige interior, but a space that's too neutral will fall flat and look boring.
DO: Emphasize certain spots
The living room, master bedroom, and kitchen have the highest impact among all the spaces in the house, so pay extra attention to them when staging. Your bed should appear tidy and well-made and you'll want your kitchen to look sparkling.
Try to think about what makes your property stand out: does it have wide floor-to-ceiling windows? Do you live on a waterfront with an ocean view? If it gives your house an edge, it deserves to be on camera.
DO: Invest in equipment
To take strong photos, you'll need:
A camera (Preferably a DSLR or a mirrorless camera)
A lens
A tripod
An external flash
Not everyone has access to these tools, but you can buy most of them online at a decent price. 
DO: Tweak your phone settings
If a manual camera isn't available, use your phone. Most smartphone cameras are now equipped to capture professional-looking photos. Just make sure you're optimizing the settings: set your flash to automatic, leave HDR on, and use the built-in grid.
DO: Take advantage of natural light
Flip through any home magazine and you'll notice that most shots use natural light. It makes any room look spacious, warm, and inviting, and it's also free – all you have to do is open the blinds.
The best time to shoot depends on your location, but generally, try to do it during midday when the light isn't harsh or quick to change color. 
DON'T: Neglect basic composition rules
Photography follows a guideline called the rule of thirds. Use the grid to divide your shot into three vertical and three horizontal lines. Then, position the focal point on any intersecting point in your grid. You'll come out with a dynamic photo.
Make sure to include the right amount of ceiling and the floor in the shot. For this part, you can use your light switch as a guide. Most switches are below eye level, which is the angle you want to shoot from.
You should also try to fit two to three walls in your frame to make the room appear spacious. This isn't a hard and fast rule, though, so play around with angles and stick with what looks best. 
Explore the top real estate listings in Texas or put your College Station, TX home for sale with the help of our team at Berkshire Hathaway HomeServices Caliber Realty. Call us at 979.694.8844 or drop an email here.