College Station, TX: Your ideal real estate investment location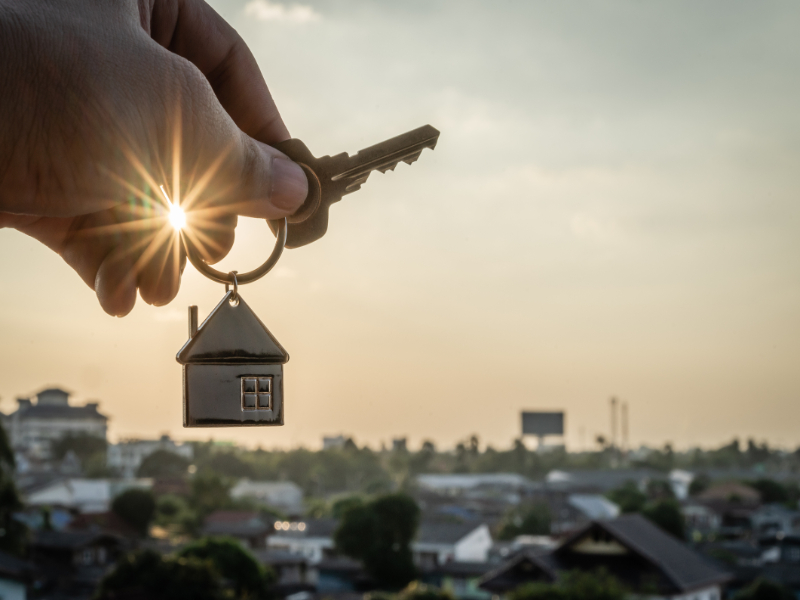 Known for being one of the best cities to live, work, and play, College Station has established itself as more than just a college town. The city has seen considerable growth throughout the years and it shows no signs of slowing down. Investors will find plenty of opportunities to grow their wealth through the real estate industry here.
Here's everything you need to know about investing in College Station:
Why College Station, TX?
Let's take a look at the reasons why College Station is a real estate investor's dream locale:
College Station has a growing population
College Station's population has seen steady growth over the years. From 115,802 residents in 2020 to 125,841 residents in 2022, more people are making the move to this thriving city. This spells good news for investors because an increase in population leads to more demand for housing. Aside from students, many young professionals, retirees, and veterans also call College Station home.
College Station is strategically located
The number one tip when investing in real estate is location, location, location. And College Station's position right at the heart of the Texas Triangle is a huge advantage. The Texas Triangle is a megaregion bordered by the state's biggest metropolitan areas: Houston, Austin, San Antonio, and Dallas-Fort Worth.
College Station is also located along the Texas Gulf Coast region, which brings plenty of business opportunities. Many companies based in College Station, for example, can gain access to the Port of Houston – one of the largest ports in the world.
College Station enjoys a strong economy
The onset of the pandemic in 2020 has brought many economies here and abroad to their knees with the resulting lockdowns and shelter-at-home directives. This tested the true mettle of College Station, TX's economy. Two years hence, the city's economy not only withstood the global threat but became stronger than ever. According to a report by the Texas A&M Private Enterprise Research Center, College Station's unemployment rate decreased while local real taxable sales increased. Many new businesses have also opened up in the city.
College Station has something for everyone
With all the attractions, activities, and recreational opportunities that College Station has to offer, it's not hard to see the appeal of living in this city. Residents have endless options for spending their downtime, whether it's exploring the streets of Downtown Bryan, visiting a fascinating museum, or watching a football game in Kyle Field, the largest stadium in Texas.
College Station, TX properties to invest in
College Station offers a variety of properties to invest in, from single-family abodes to multi-family residences. Check out the kinds of College Station investment properties below:
Discover historic residences, stunning brick homes, and other incredible single-family properties in College Station. A single-family home is a great investment because of the low vacancy rates and better cash returns. Single-family rentals are also in demand.
In College Station, the single-family properties here offer the best of both worlds: They provide a quiet retreat from the urban din and easy access to various schools, shops, and restaurants.
A great investment opportunity in College Station, a duplex is a property with two separate units. The common route that investors take when it comes to duplexes is to live in one unit and rent out the other. The duplexes in College Station are centrally located and offer spacious backyards.
Unlike a duplex, a townhouse shares more than one wall with other units. Townhouses offer more space since they cover more square footage and are usually two to three stories high. Those looking to invest in a College Station townhome will have a wide range of properties to choose from. Many of these townhomes are located near Texas A&M University or along the university's bus route.
Another multi-family property that you can invest in is a condo. These are strategically located, spacious, and require less maintenance. The condos in College Station are usually found in the heart of the city, giving renters plenty of access to the amenities and establishments around them.
Are you thinking of building your own rental property? The vacant lots in College Station offer the perfect opportunity to do so. Some of these lots are just a short distance from the Texas A&M campus while others are further away in a more quiet setting. Lot sizes also range from 8,000 square feet to over 10 acres.
Invest in a College Station, TX property with Berkshire Hathaway HomeServices Caliber Realty, your Brazos County real estate experts. Start your property search by giving us a call at  979.694.8844. Feel free to contact us  here, as well.