Best coffee shops in College Station, TX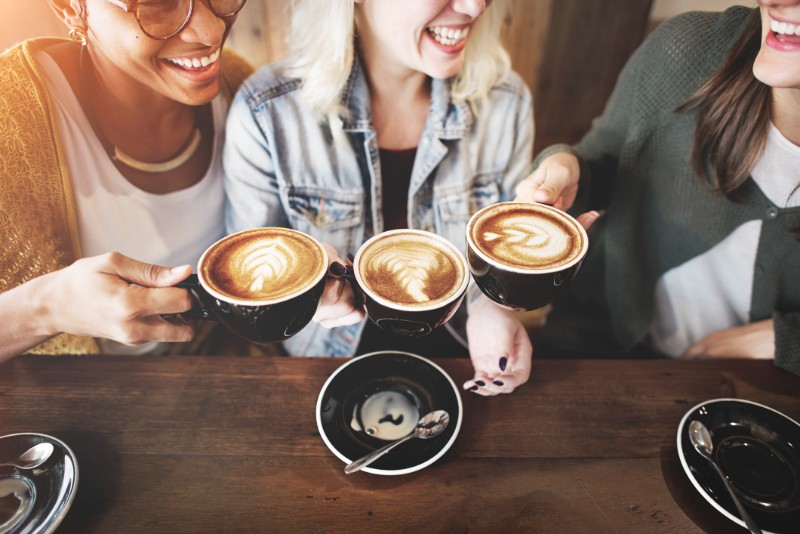 Coffee is life, especially among students of Texas A&M University and many other College Station, TX residents who need their usual caffeine fix. This explains the abundance of great coffee shops and cafes in the College Station-Bryan Metropolitan Area that not only give the city's locals a quick java jolt but also provide them with a cozy respite from the stresses of daily life.
Continue reading as we list down the best coffee shops and cafes for the cuppa Joe of your choice when you're living in College Station, TX.
Located across the street from Texas A&M University, Carport is situated in a former gas station. With this quirky venue for a cafe, coffee lovers are treated to no-nonsense interiors with plenty of natural light and generous seating, making it well-suited for productive study sessions, meetings, and chill conversations. Carport also serves some of the best brews in College Station, made from beans sourced from Houston. Some of their offerings include classics like cortados, Americanos, and flat whites, as well as specials like the Brown Dog, Johnny Cash, and Milk & Honey.
Those looking for a cozy and comfortable place to enjoy a steaming cup of Joe will do well to check out this beloved local establishment. Opened in 1993, Sweet Eugene's is known for its eclectic and charming atmosphere, artsy adornments, top-quality coffee and pastries, and top-of-the-line customer service. It is also a haven among students burning the midnight oil to complete school requirements. A cafe and a bakery rolled into one, Sweet Eugene's takes great pride in its wide variety of hot, iced, and frozen espresso beverages and smoothies, as well as its selection of freshly baked pastries and savory sandwiches, all of which make it the perfect stopover for your coffee breaks.
For yummy drinks topped with cute latte art, pay a visit to this homey cafe with brick and wood interiors. A quaint, family-run coffee shop, 1541 Coffee & Pastries offers top-notch brews made with 100% organic, fair-trade beans, as well as mouthwatering breakfast sandwiches and delectable pastries that are baked and made fresh daily, in-house. Those in the mood for spirits can also order wines and beer to pair with their food.
Craving a cup of coffee after your morning (or afternoon) bike ride? Rooster's Bike and Coffee Shop is the perfect spot for you. Located just a stone's throw from Texas A&M University, this coffee place serves delicious bagels with an assortment of sweet and savory fillings to pair with their excellent coffee preparations and teas. And, true to its name, Rooster's Bike and Coffee Shop also sells new and used bikes and handles repairs for everything from popped tires to loose brakes. Your daily dose of caffeine plus bikes galore make this establishment a cool spot for anyone looking to experience the local bike culture.
Coffee isn't the only drink that perks you up with its caffeine content – so are some teas. Good Luck Good Time Tea House offers not only a more casual and laid-back haunt but also a selection of fresh milk teas, fruit teas, and coffee-based beverages. Its kitchen also rolls out an amazing variety of Asian-inspired snack food and meals such as Japanese beef and teriyaki chicken bento boxes, egg rolls, dumplings, and Korean-style corndogs.
Planning on enjoying College Station's night scene? This tea house remains open up to the evening and treats diners with regular open mic nights and live music performances. That's why Good Luck Good Time Tea House has earned its place as one of College Station's most-loved establishments.
Another beloved family-owned and operated coffee joint, Harvest Coffee Bar is inspired by the fun and eclectic vibe of New Orleans. Owners Trey and Ashley Martin envisioned Harvest to be a go-to destination for those who want top-quality Java – something that they have clearly achieved since opening the shop's first branch in 2014. Today, Harvest has three branches all throughout the College Station-Bryan Metropolitan Area, all of which serve everything from traditional filter-brewed drip coffees to organic tea-based drinks, as well as savory breakfast sammies, and sweet baked treats like beignets, blueberry oat bread, cinnamon rolls, and almond danishes. Planning on throwing a coffee party at your next event? You'll be glad to know that Harvest also offers a catered espresso bar service – specialist equipment and professional baristas included – for interested customers residing within 50 miles of Bryan, TX.
For even more things to do in College Station, TX, don't hesitate to reach out to our team at Berkshire Hathaway HomeServices (BHHS) Caliber Realty. Give us a call today at 979.694.8844 or send us an email here to get started.