Benefits of hiring a project manager for home renovations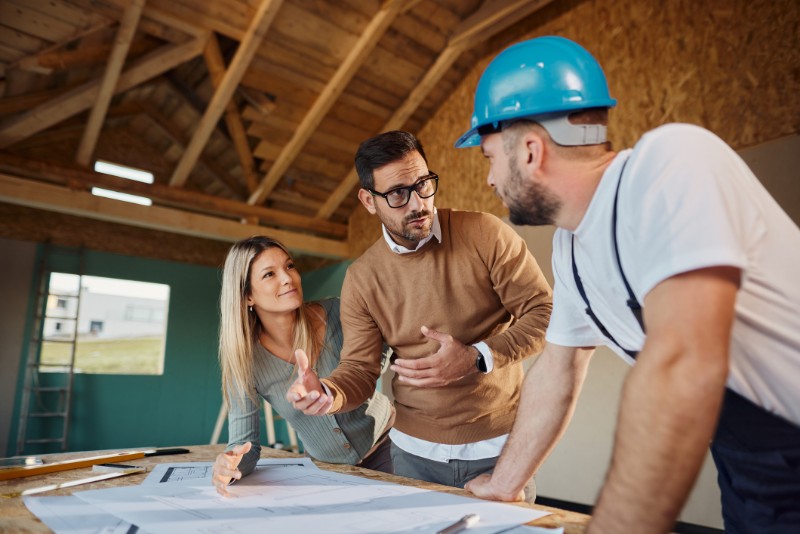 Home renovations can be a tricky endeavor, given the many things to think about throughout the process such as your budget, timeframes, and allowances for unforeseen circumstances. The tedious nature of doing this home upgrade is why many consider hiring a property manager to see to the task.
So, whether you're into making home improvements for higher returns on your investment upon resale or a homeowner who simply wants to give your residence a much-needed facelift, take the time to go over the many reasons why it makes sense to hire a project manager for home renovations.
A STRESS-FREE HOME RENOVATION PROCESS
Renovations, big or small, require your utmost attention. Sometimes, this task could become too daunting and stressful because it has the ability to eat into your personal time. By getting a project manager, that burden is taken off your shoulders, leaving you with more time in your hands for the most important things and people in your life.
Some of the tasks that a project manager will do on your behalf include overseeing the construction site, coordinating with the home renovation contractors, scheduling tasks, and contributing their own design ideas for the property's interiors and exteriors.
HOME RENOVATION DONE MORE EFFICIENTLY
Good project managers, much like military drill sergeants and ship captains, are noted for following the processes related to their industries – in this case, home renovation and construction – to the tee. This ability allows them to stay on track with project schedules and deadlines, address any unexpected challenges that might come along the way, and ensure that the entire home renovation goes smoothly from start to finish.
RELIABLE CONTACTS AMONG SUPPLIERS AND CONTRACTORS
It's not easy to find suppliers and contractors, let alone reliable ones, on your own. However, if you have a seasoned project manager helping you out with the nuances of your home renovation, they could recommend professionals from their network of service providers whom they could vouch for to do what is required of them in the most efficient way. Project managers are also skilled at coordinating with and handling labor workers such as carpenters, plumbers, and electricians. getting them to stick to a strict timetable, negotiating their rates, and holding them accountable for their respective roles in the home renovation process.
STICKING TO THE BUDGET
When embarking on a renovation project, you should be ready to absorb the costs of the endeavor. That's why it helps to have a budget to adhere to. Unfortunately, some unexpected things could happen and sideswipe your carefully laid-out budget. If you have an experienced project manager working by your side, you'll have someone who can anticipate these challenges and work around them, thereby ensuring that the project runs smoothly and is finished on time and with little to no changes in your budget.
BEST SAFETY PROTOCOLS ENFORCED ONSITE
Construction work is considered one of the most hazardous occupations in the country today, given the heavy machinery that is involved in construction, as well as scaffoldings or uneven surfaces that aren't exactly the safest structures to use as support while working. That said, it is crucial for you to get a project manager who can ensure the utmost safety while on the job site and protect workers from injuries. These safety management tasks include identifying areas of the project that will need safety certification, making sure that the proper precautions are put in place, verifying that any documents submitted to vendors include requirements for safety, and checking minimum qualifications for safety personnel.
BHHS CALIBER REALTY: THE ANSWER TO YOUR PROPERTY MANAGEMENT REQUIREMENTS IN COLLEGE STATION
Providing home improvement tips is just one of the many services our team at Berkshire Hathaway HomeServices (BHHS) Caliber Realty could happily provide our clients We also have decades of experience in both the Texas property management and home market scenes – we could recommend the perfect renovations that will not only add value to your home but also keep it in tip-top condition. Rest assured that under our care, you will continue to enjoy your property for many years to come.
Ready to get started with your home renovation? Call our team today at 979.694.8844 or send us an email to schedule a consultation.