An Investor's Guide to Purchasing a Commercial Property in College Station, TX
The idea of investing in a commercial property may make many pause given the uncertainty over the economy over the past couple of years. However, the market is looking up and instead of instantly shying away from this opportunity, spare a moment to reconsider. Now may be the best time to invest in commercial real estate in College Station, TX.
Here is a simple but comprehensive guide for those who are interested in pursuing this type of venture.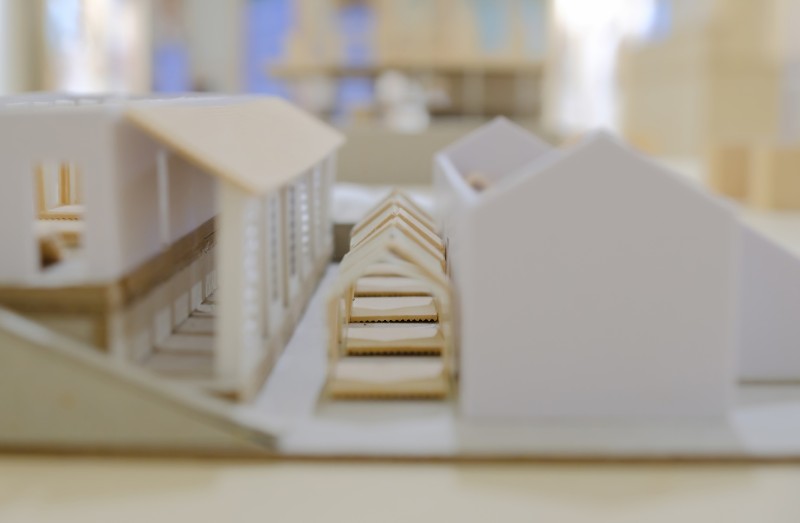 DETERMINE THE PROPERTY TYPE
There are different types of commercial real estate property. An investor who already knows what they're looking for can go straight to preparing the finances for it. However, for those who are still uncertain, the first step is to determine the right property type for them.
Here's a closer look at some of them.
Farmland
Investing in farmland is an often overlooked commercial venture, with many seeing investment in real estate as the way to go. However, those interested in pursuing farm life can look at investing in farmlands which can be a very lucrative investment.
Investing in farmland is a solid strategy when investing against inflation, it is exempt from many taxes, and offers a diversity in your asset portfolio. As an investment it is stable and can generate passive income that is likely to continue indefinitely.
Office and retail
Office and retail spaces, especially in the right locations, can present investors with a high income potential. As more companies go back to on-site operations, and as more people look forward to going outside for retail, entertainment, and socializing, these spaces are going to be much more in demand in the near future.
Residential properties
Apartment buildings or multifamily properties also make for great investment options. The property owner can enjoy a steady stream passive income from the rental payments. They can be as hands-on as needed, or they can hand over the management of the property to professionals.
SECURE FINANCING
Once the type of property has been determined, the next step is to secure financing.
Those interested in investing in farmland should look up the farm credit system in Texas. Of all the 71 institutions throughout the country, 11 are located in the state. They will be able to provide the necessary information and assistance needed to purchase a property.
For those looking to purchase other types of commercial property, note that there are often other financial packages and options available other than the straight mortgage loans offered to homebuyers.
Commercial real estate transactions are better conducted with the help of professional real estate agents. They'll be able to assist you with advice and guidance on what are the best means of financing a commercial property.
WORK WITH REAL ESTATE AGENTS
As well as guiding you through the financial aspects of buying a commercial property, working with a real estate agent makes your search much more targeted.
Not every property on a list needs to be visited for a walk-through. To save time and effort, the real estate agent can filter out the locations so that you only pay full attention to the properties that best match your requirements.
Real estate agents are also in the best position to give advice regarding the trends and forecasts about the location. Any upcoming developments or projects that may impact the growth of the community will also inevitably impact the value of the property.
MAKE AN OFFER
Making an offer is one of the final steps of investing in real estate property. Of course, the higher the offer made, the more attractive it is for the seller.
However, there are certain conditions that can make a seller consider a lower asking price than listed or what others may be offering. A real estate agent will likely know the history of the property and also the sellers. It may be that if certain conditions are included, such as the land or building will be used in a specific way, the seller will be more favorable to an offer. An example would be with farmland. Generations of one family may have worked the land and the reassurance that this legacy will continue may be more attractive to a seller than making a few extra thousand.
Again, your real estate agent will have the insight and the negotiation skills that will enable you to gain an advantage.
A professional real estate firm like Berkshire Hathaway HomeServices Caliber Realty can provide the necessary services to help investors find the right commercial real estate in College Station for their next venture. Call 979.694.8844 or email here to get started.