6 ways to have a great time in College Station, TX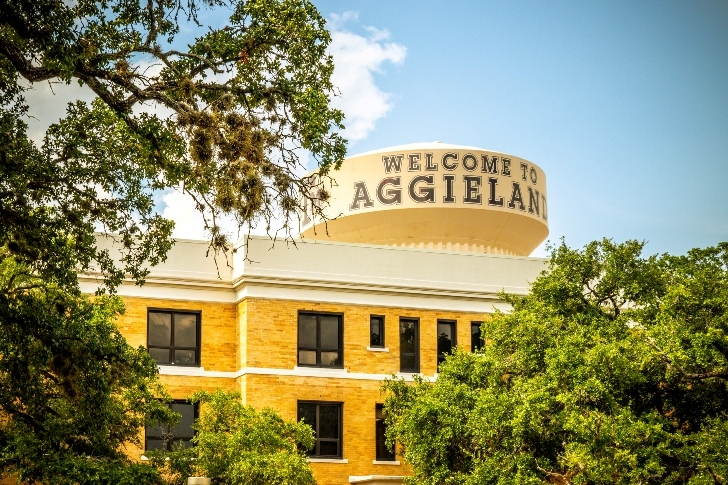 Home to Texas A&M University, College Station is an exceptional place to live in Brazos County, thanks to the sheer number of local destinations and activities that local residents can enjoy. You don't have to be a university student to enjoy what this city has to offer, however.
Here is closer look at six of the most enjoyable things to do in College Station:
Expand your knowledge at the George Bush Presidential Library and Museum

It comes as no surprise that one of College Station's featured attractions is a place of learning. But one thing is for sure: whether for academic or recreational purposes, a visit to the George Bush Presidential Library Center is time well spent.

On top of approximately 43 million pages of documents in its archives, this facility itself is a stunning architectural achievement. It also houses a replica of the Oval Office, the Presidential Limousine, as well as other memorabilia and artifacts commemorating the 41st President of the United States.

Just outside the museum is Research Park, an excellent place to unwind with nature after your stroll through the museum.

Catch live games at Kyle Field and Olsen Field

The best places in College Station to immerse in the genuine excitement and passion of college athletics are Kyle Field and Olsen Field. Kyle Field is a historic stadium that has been home to Texas A&M football since 1904. It was completed as a full-fledged concrete stadium in 1927. With a seating capacity of more than 102,000, this venue is the largest football stadium in Texas, as well as one of the four largest in the country today.

Home to the Aggies' baseball program, Olsen Field opened in 1978 and has since made a mark as one of the best baseball stadiums in the country.

Eat your fill at the iconic Dixie Chicken

If you want a sample of College Station's culinary tradition, you will not be disappointed with a stopover at Dixie Chicken.

As a beloved dining destination since 1974, this local landmark boasts a long tradition of treating College Station residents and visitors to sumptuous Southern fried chicken, filling burgers, and more. There are pool tournaments, domino games, and plenty of refreshing beer to go along with the mouthwatering menu, as well.

Since its humble beginnings as just another bar in College Station's famed Northgate area, this restaurant has seen it all—from awkward first dates, to 20th wedding anniversaries. You are welcome to add your story here, too.

Discover the Lone Star State's rich military history at Sam Houston

Sanders Corps of Cadets Center and the Museum of the American GI Located in the Texas A&M campus, the Sanders Corps of Cadets Center offers a unique perspective to the state's long and storied military history. Here, the focus is on memorabilia related to the university's Corps of Cadets, including more than 600 photographs and various exhibits telling fascinating stories about the Corps' most interesting traditions.

The Museum of the American GI shines the spotlight on the US military in general. Here, an array of restored tanks, boats, and aircraft used in World War II and the Vietnam War are on exhibit. You can also see astonishing artifacts from these periods, including preserved letters, photographs, and even the actual dog tags worn by military personnel.

Hit the links at the Pebble Creek Country Club

Fancy a round of golf? Pebble Creek Country Club is College Station's contribution to avid fans of the gentleman's game. This family-friendly, private club is nestled cozily amid Brazos Valley's gorgeous landscapes, making excellent use of the terrain to present an enjoyable challenge to players at every level of experience.

In addition to the 18-hole championship golf course, Pebble Creek also boasts a 40,000-square-foot clubhouse, the Creekside Grille and Cantina, and top-tier service from the on-site staff.

Experience the holidays like never before at Santa's Wonderland

If you live in College Station—or you are planning a visit around Christmas time—there is no better place to visit than the city's iconic Santa's Wonderland, especially if you're bringing your family along.

This seasonal attraction is certainly worth a visit for the visual spectacle it offers, as well as the variety of activities and experiences that genuinely celebrate the season of giving. The colorful, festive lights on display, the array of gift shops and food stalls, and various forms of entertainment will instantly put you in the mood for some holiday cheer.
Want to learn more about the College Station, TX lifestyl? Contact Berkshire Hathaway HomeServices (BHHS) Caliber Realty. Call 979.694.8844 or email your inquiries to sales(at)bhhscaliber(dotted)com today.