6 Tips on selling your house as-is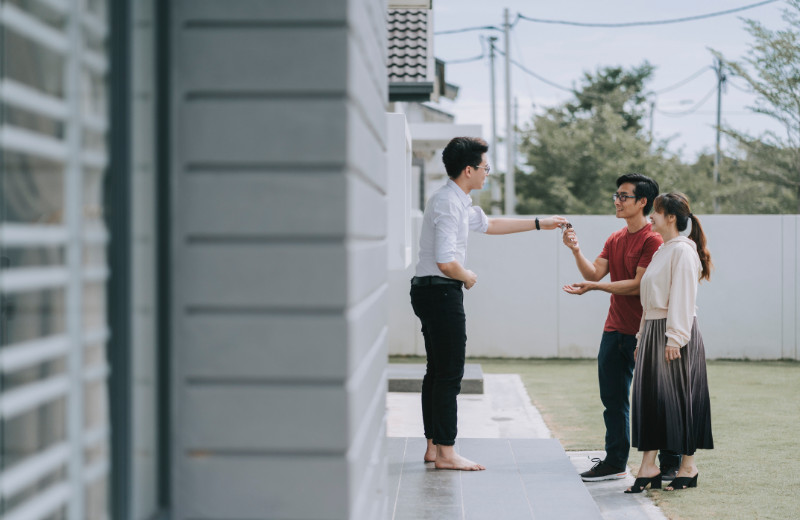 Planning to sell your home in Texas? You might want to consider offering your house as-is as you prepare to include it in Texas real estate listings. 
In selling a house as-is, you skip repairs and remodeling then proceed to sell your home in its current condition. Here are some reasons why this selling strategy may be for you:
You lack the money, time, or energy to make repairs.
You need to sell your house fast.
You're into house flipping.
Selling your house as-is may seem like a bad move at first as it could turn off some buyers and attract lowball offers. But there are also advantages to using this strategy.  It's cost-effective, appealing to cash investors, and minimizes haggling because buyers will be immediately aware of your home's state.
Here are some tips to help you close a successful deal on your fixer-upper:
Specify that you are selling your home "as-is."
The moment buyers read the words, "as-is" attached to your home's online listing, you're already managing their expectations by letting them know that the house may be in need of repairs. Flippers are constantly on the lookout for deals like this because they can rehab the house and resell it. Aspiring homeowners with tight budgets also prefer homes being sold at a bargain.
Be honest about the necessary repairs.
Selling your home "as-is" doesn't mean you won't be revealing details about your home. Most states require mandatory disclosures that aim to give the buyer information crucial to their decision-making. Failing to follow this procedure is a violation of Section 5.005 of the Texas Property Code. This mandates sellers of single-home residences to give their buyers a written notice outlining the property's condition. This includes an extensive list of household appliances, safety features, hazardous components, and flooding history, among others.
To make sure you're following legal requirements, it's best to work with an agent familiar with the area.
Conduct pre-selling inspection.
While home inspections are not required in Texas, a pre-listing inspection is a vital part of selling your house as-is. Making everything transparent through this inspection report may bring you to decrease your selling price but, it can also help your agent to effectively market your property to the right set of people. 
By being honest about the status of your property, you avoid being flooded with questions, negotiation requests, and low offers from buyers. You can price it appropriately and sell it quickly. An inspection also gives buyers peace of mind, thereby boosting your credibility as a seller.
Prioritize deal-breaker issues.
Yes, you can sell your home as-is without touching it up. Still, you want to make as much profit as possible and to position your house as a worthy dwelling or investment. Thus, before putting up your Texas property for sale, you need to address home issues that could automatically repel most buyers like the ones below:
Problems in foundation
The presence of mold and pests
Roof and water damage
Issues in drainage, septic, and piping systems
Malfunctioning HVAC system
Make simple yet impactful home improvements.
Even if you're selling your home "as-is," it's still best to make some minor and budget-friendly repairs that will instantly appeal to buyers. They can help boost your home's value so you can earn better returns. Here are some examples:
Sprucing up your front garden for better curb appeal
Decluttering and deep cleaning your home
Applying a fresh coat of neutral-colored paint
Replacing conked-out or dim light bulbs
Putting fresh caulk in tiled areas like bathrooms and kitchens
Market it well.
Learn to exhaust all possible means for selling your home. Market it to friends and relatives. Use the wonders of digital technology and social media to announce that you have a house that's up for sale. 
If you have an agent to help you in this endeavor then you can expect a wider reach through venues that may not have been accessible to you had you gone through marketing your home on your own.
Get a professional's help
Yes, you can sell your house on your own. Remember, though, that in doing so, you run the risk of making costly mistakes in the selling process. Moreover, negotiations may prove to be more difficult and stressful as you negotiate for a better price than the lowball offers hurled your way. 
An agent's professional fee may be an additional item to add to your budget but their insights and guidance throughout the entire process will be valuable in the long run. Plus, they'll only have your best interests in mind as they bat for the best deal you can get at the soonest time possible.
Get the experts from Berkshire Hathaway HomeServices Caliber Realty to help you with selling your home. Call them at 979.694.8844 or send an email to sales(at)bhhscaliber(dotted)comsales@bhhscaliber.com now!