6 First-time homebuyer mistakes to avoid in 2022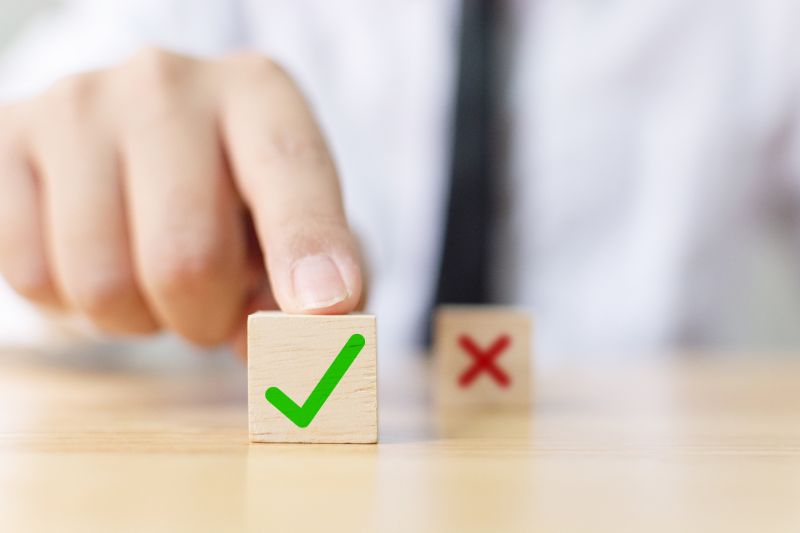 Buying real estate for the first time can be exciting and scary all at once. Maintaining your cool while experiencing a range of emotions throughout the process is important to avoid making costly mistakes. If you're a first-time homebuyer, take note of the common mistakes rookie buyers commit.
Mistake #1: Not seeing the big picture
In their excitement, new buyers can fall head over heels in love with a home (or an aspect of it) to the exclusion of the bigger picture or their better judgment. They may overlook the fact that the home needs more repairs than usual. On average, repairs and maintenance cost homeowners around $9,000 a year (or roughly $700 per month). If there are more pressing issues discovered later on, costs can go well above those numbers.
Tips on avoiding this mistake:
Make sure to understand the full range of costs associated with homeownership. Don't hesitate to ask seemingly obvious questions to your agent.
Don't waive key homebuyer contingencies (e.g., a home inspection).
Hire a professional inspector to examine the home. Accompany the inspector during the inspection so you can get information in real time.
Mistake #2: Not planning carefully
While it's important to move fast in real estate to get the best deals, careful planning shouldn't be sacrificed for the sake of speed.
There are many elements to consider when buying a home, starting with saving up for the down payment and having your mortgage approved. Some first-time buyers fail to smooth out these financing details first.
Tips on avoiding this mistake:
Plot your buying timeline at least a year in advance. Take note of the key steps throughout the process.
Review each line item in your credit report. There may be a few details there that may be problematic once you apply for a loan.
Use a mortgage calculator to get a glimpse of how buying a home affects your savings and expenses.
Meet with a mortgage lender to secure a pre-approval before house hunting. Sellers want to make sure you have the financial backing to follow through on your offer.
Mistake #3: Not keeping your options open
Many first-time buyers regret not looking beyond their initial neighborhood choice or home option. When it comes to purchasing real estate, it's advantageous to keep your options open as much as possible.
While it's important to have a clear picture of your dream home, being flexible can work in your favor during certain situations – especially in a tough market when houses sell fast.
Tips on avoiding this mistake:
Consult your agent for similar neighborhoods that align with your criteria and family priorities.
In some cases, it may be worthwhile to purchase properties that aren't 100% complete. An unfinished room or portion of a house may offer an opportunity to create your ideal living space.
Mistake #4: Not making objective decisions
It's normal for clients to experience a range of emotions when buying or selling a home. After all, it's one of the biggest financial transactions anyone can make in their lifetime. But at the same time, first-time buyers should also understand that making emotionally driven decisions can derail your real estate goals.
Tips on avoiding this mistake:
Don't get overly attached to a particular neighborhood or home. This can cause tunnel vision and make you ignore potentially better prospects.
When in doubt, lean into your agent's skills and expertise, especially during negotiations. It's important to make objective decisions during these moments.
Revisit your criteria and your budget before saying yes to a more expensive home.
Mistake #5: Not knowing enough about real estate practices in the state
Whether you're buying a house in Texas, California, or elsewhere in the country, it's part of buyer's due diligence to be aware of local real estate laws. In Texas, for instance:
Buyers are required to make a real estate offer in writing. A seller is not obligated to respond or even entertain a verbal offer.
While the duration of escrow varies widely, it's normal for the process to take 30 days in Texas.
A real estate agent is prohibited from representing the interests of both the buyer and seller in a single transaction – a practice permissible in other states.
Mistake #6: Not working with with a real estate agent
If you're a first-time home buyer, it's essential to consult experienced agents who can help you secure the best deal possible. Consider hiring a proven expert to help guide you throughout the process – from the initial home search and negotiations to closing.
Get in touch with seasoned real estate agents from Berkshire Hathaway HomeServices Caliber Realty. Contact 979.694.8844 or send an email to sales(at)bhhscaliber(dotted)com to get started.