Ryan, REALTOR®
Ryan Maliska, REALTOR®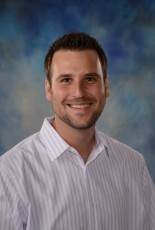 Residential
Office : 979-694-8844
Mobile : 979-219-7168
Fax : 979-694-2299
"I'm extremely proud to call Bryan College Station home for the past 28 years. I love helping others have the opportunity call the Brazos Valley home as well!" Ryan Maliska has lived in the Brazos Valley his entire life. His parents, Dr. Stan and Leisa Maliska, also were born and raised in the heart of Aggieland.
After graduating from Bryan High School in 2003, Ryan attended Texas A&M University for two years. He then transferred to Sam Houston State University where he graduated in four years obtaining a degree in Sports Management with a Business Minor. Ryan has built a huge network of friends over the years in and around the Brazos Valley.
Ryan enjoys playing golf, softball, and almost everything sports related. In addition, he is very fond of his energetic and fun loving sealed Boxer named Mya, His true passion is helping others though. "I strive each day to put a smile on the face of every person I come in contact with. That's what keeps a smile on mine." Ryan has spent much of his working career in customer service. Ryan has always excelled in providing customer service and clearly understands what it means to provide great service, a talent he brings with him to real estate. Another asset he brings with him, is his ability to help people visualize the possibilities for transforming a "fixer-upper" into a family investment or, into a dream home. His unique ability to see and communicate what changes should be made to a property and how they can be made, are invaluable.
Ryan Maliska looks forward to assisting you with your real estate needs! Call, come by, or email him with any questions you may have.
Sorry we are experiencing system issues. Please try again.