Jason, REALTOR®, GRI
Jason Bienski, REALTOR®, GRI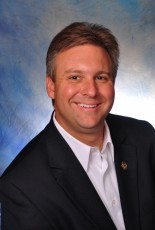 Residential, Commercial, Rentals, Investment
Office : 979-694-8844
Mobile : 979-219-5555
Fax : 979-694-2299
Jason Bienski is a fourth-generation, life-long resident of Brazos County. Mayor Bienski graduated from Bryan High School, Texas A&M University and the Economic Development Institute from the University of Oklahoma. Mayor Bienski is also a graduate of Leadership Brazos. Mayor Bienski is a Real Estate investor and REALTOR with BHHS Caliber Realty of Bryan/College Station.
Mayor Bienski was first elected to the Bryan City Council in May 2005 and served as Bryan's Mayor Pro Tem for three years prior to being elected to Mayor in May 2005. Mayor Bienski was Re-elected Mayor in November 2013. Mayor Bienski has served on dozens of boards including the St. Joseph Foundation, the American Heart Association, Briarcrest Country Club Board of Directors, President of the Affordable Caring, Inc. BOD , President of the Economic Development Foundation, President of Bryan Commerce and Development, The Research Valley Partnership BOD, City of Bryan/BISD Committee, Past Chair of the Brazos Valley Council of Governments BOD, the Metropolitan Planning Organization, B/CS Intergovernmental Affairs Committee, B/CS Chamber of Commerce member, Past President of the Bryan Business Council, Past Chair for the Bryan Housing Authority, the Bryan Community Development Committee, and dozens of local, state and national organizations and committees.
Mayor Bienski has been married to Tasha for 19 years and they have 2 daughters, Becca age 11, and Bryn age 9. Mayor Bienski is a life-long member of St. Joseph Catholic Church and serves on several church-related organizations as well.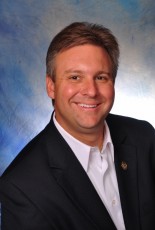 979-694-8844
979-694-2299 fax
979-219-5555 cell phone

[email protected]
700 University Drive E, Suite 108
College Station, TX , 77840
Receive Email Alerts from Me
Jason Bienski 's Listings