Hank, Broker Associate, ALC
Hank McQuaide, Broker Associate, ALC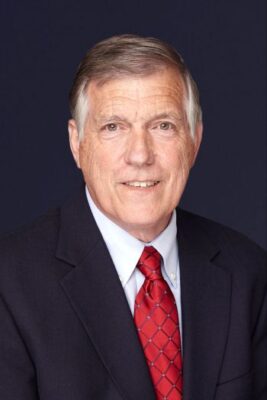 Commercial, Farm, Ranch & Land, Investment
Office : 979-694-8844
Mobile : 979-255-1955
Fax : 979-694-2299
Hank McQuaide has lived in Bryan, TX since 1958. He graduated from Stephen F. Austin (SFA) High School in Bryan in 1964 and received a BS and MS from Texas A&M in 1969 and 1974. Between these dates he served in the United States Army. He married his wife Betsi, a second generation lifelong resident of Brazos County in 1968 and began his real estate career in 1974 as a licensed real estate appraiser and also a Broker.
To date, throughout his real estate career, Mr. McQuaide has participated in over 1400 rural and commercial closings. Hank's knowledge of land particulars, oil and gas issues, mineral rights issues, water rights, wind rights, and surface leases is superior. His commercial knowledge is extensive and Mr. McQuaide has a proven reputation for expertly negotiating commercial leases, land leases, and multiple commercial sales. Over the past 36 years, Hank has developed an invaluable contact list and he knows where to get the answers and the information you require to assist you with your realty needs, Hank is also an excellent real estate consultant.
He has also supervised the development of several mixed use subdivisions and commercial properties and for many years has supervised the residential management and HOA divisions of BHHS Caliber Realty. Hank McQuaide's property management and HOA management experience is also one of his strong suits. Again, his lengthy contact list includes many clients and friends for whom BHHS Caliber Realty manages property. If you are seeking to purchase or sell investment property, Hank understands cap rates, NOI, ROI, and appreciates an investor's perspective.
His Affiliations/Professional Designations include:
Realtors Land Institute (ALC), Accredited Land Consultant, 1987
Urban Land Institute, 1988
National Association of REALTORS, 1974-Present
Texas Associations of REALTORS, 1974-Present
Bryan/College Station Board of REALTORS, 1974-Present
Texas Real Estate Broker 1978-Present
Society of Texas A&M Real Estate Professionals, 1976-Present
R.L.I. Broker of the State, 1986
Mr. McQuaide's civic and community service activities include:
Past Bryan City Councilman (Mayor Pro-Term)
Past President and Director, Brazos County Industrial Foundation
Past President and Director, Texas Municipal Power Agency
Chamber of Commerce
Past Chairman, Bryan Planning Commission
Past Director, First National Bank
Director, The Bank and Trust
Past Director Blinn Advisory Board
Past Director St. Joseph/TAU Board
Past Member, Bryan City Council Audit Committee
Past President and Member BTU Board
Past member of the Boys and Girls Club
He is also a member of St. Joseph Catholic Church of Bryan.
For commercial, rural, recreational, agricultural, or suburban brokerage, or for management and consulting, please contact Hank McQuaide.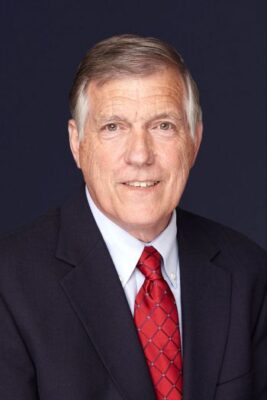 979-694-8844
979-694-2299 fax
979-255-1955 cell phone

[email protected]
700 University Drive E, Suite 108
College Station, TX , 77840
Receive Email Alerts from Me
Hank McQuaide 's Listings