The Real Estate Market in 2023
Trends and Tips Buyers Need to Know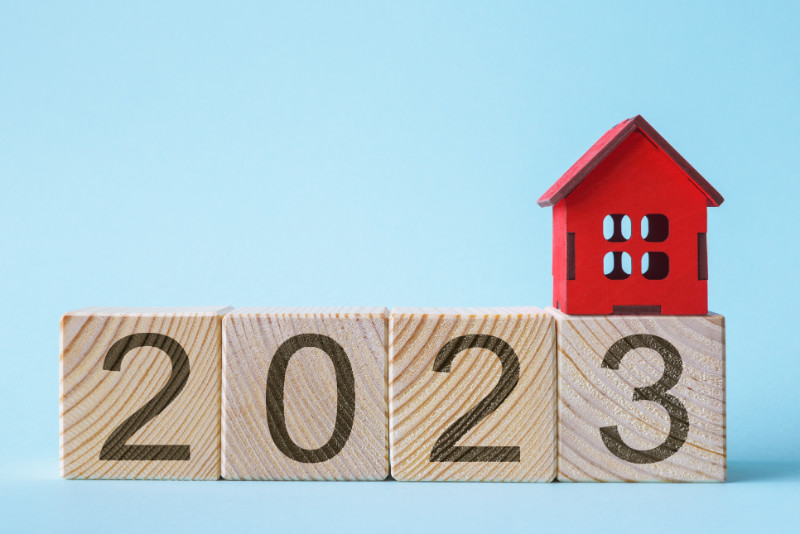 The record-setting rise in real estate prices in 2021 and 2022 have pushed potential buyers to put their dreams of owning a property on hold. But now that the frenzied competition of the past few years has eased and mortgage rates are easing, the 2023 real estate market is looking much brighter.
Here's an overview of what buyers can expect and how they can approach the real estate market in 2023.
Mortgage rates may decrease slightly
According to Fannie Mae, mortgage rates are expected to fall to 6.6% by the first quarter of 2023 and decline steadily to 6.2% before the end of the year. However, it's important to note that while the cost of financing a home is predicted to be lower this year, mortgage rates still largely depend on the state of the global economy and can go higher than the initial forecast.
Home prices are flattening
Home prices started dropping by around 1.6% between July and August 2022, and experts see the trend continuing into 2023. Analysts from Goldman Sachs predict that home prices may decline by 5% to 10% in 2023.
Buyers should bear in mind that price movements vary greatly by location and type of property, so it's important to solicit the opinion of a local real estate expert. For example, when planning to purchase commercial real estate in College Station, TX, buyers should seek out a real estate agent who deals in commercial properties and knows the ins and outs of the Texas real estate market.
Buyers may have more room to negotiate
According to the November 2022 report of the National Association of Realtors, the market had 3.3 months worth of inventory, increasing from 2.1 months in November 2021. This trend is expected to stall or continue to increase in 2023.
Higher inventory numbers indicate that the real estate market is cooling down. Properties are staying longer on the market and there are fewer offers on premium properties. With the market shifting at times to benefit buyers, aspiring homeowners have more room to negotiate and close deals in their favor.
Tips for real estate buyers in 2023
Buying real estate can be tricky in a time of economic uncertainty. Here's how buyers can prepare and still compete in the market in 2023.
Set finances in order

Purchasing real estate is a huge commitment that requires careful planning. Before shopping for properties, buyers should take a comprehensive look at their finances, at least six to nine months prior. Buyers should set aside enough time to:
Save up for down payment
Prepare for other upfront costs such as repairs and moving services
Reduce debt-to-income ratio
Review credit reports and correct any errors
Understand mortgage options and shop mortgage lenders
A lot of people still think they need to prepare 20% for a down payment. This is not always true. FHA mortgagesrequire only 3.5% down payment and VA mortgages require no down payment at all. Some conventional loans ask a down payment of just 3%.
Buyers should compare loan estimates from different lenders. Also, they shouldn't just check the interest rate. Buyers should look at the APR or annual percentage rate, which includes the total cost of the loan.
Hire a good real estate agent
There's more to a real estate transaction than just the money – there are terms and conditions to look into. Having a talented and experienced real estate agent from Berkshire Hathaway HomeServices Caliber Realty will help buyers cross the finish line and seal the deal at the best possible price and terms.
Berkshire Hathaway HomeServices Caliber Realty is a full-service real estate brokerage firm with more than 40 years of industry experience. The team is composed of Realtors, brokers, and agents who are best equipped to represent buyers, help them find suitable properties, craft offers, and negotiate with sellers.
Whether it's purchasing a house, a farm, or a commercial real estate in College Station, TX or surrounding areas, Berkshire Hathaway HomeServices Caliber Realty always makes their clients' buying experience as smooth as possible.
For your real estate needs in southeast central Texas, including residential and commercial sales, property management, leasing, and HOA management, get in touch with Berkshire Hathaway HomeServices Caliber Realty. Call 979.694.8844 or send an email to schedule a consultation.