How to negotiate home repairs when selling a house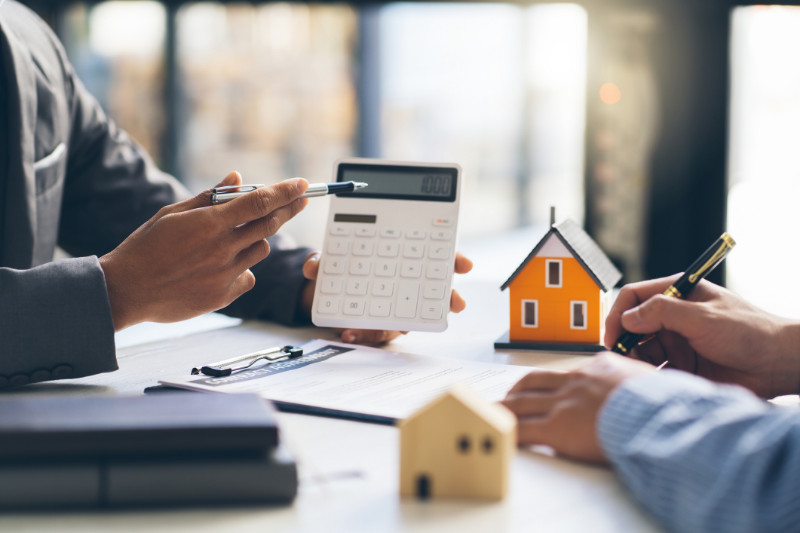 Buyers are told never to skip home inspections. That's because, when done properly, it can shed light on the true state of the property. Is it safe and habitable? Are there some repairs that need to be addressed immediately? Should the buyer expect to make updates in the future? These are just a few of the questions that can be answered and influence the buyer's decision to purchase the home.
But in this scenario, you're the seller. What is your next step after the buyer conducts a home inspection? Continue reading to find out.
REPAIRS: IS THE SELLER RESPONSIBLE?
The truth of the matter is that as a seller, you're not actually required to fix anything. But one of the most essential tips for selling your home is making sure your house is as move-in ready as possible. Undertaking a few renovations and repairs is something you should already have done as part of the preparations to sell your home. You can't sell a damaged property to buyers and expect a good price for it, even if you're in a hot market.
But even if you made repairs and updates, home inspectors might still find a few things that need to be taken care of. Which is why you have to be ready for the likelihood that you will be asked to make some extra repairs. This will entail extra expenses on your part, so it's understandable that you don't want to spend more money and effort than you already have on preparing to sell your house.
HOW TO NEGOTIATE REPAIRS AS A SELLER
Here's where negotiating comes into play. As a seller, you'll want to accommodate your buyer's requests so that the deal will push through but not to your own detriment. With your Realtor, determine which requests you can accept and fulfill.
If you've already addressed most of the important issues, such as fixing the roof, electrical wiring, plumbing, and foundations, then you're more or less in the clear. You can reasonably refuse if the buyer is asking you to make a few cosmetic changes, such as changing paint colors or installing new hardware. Those are updates that the buyers themselves can take on instead.

If you're unwilling to take on additional repairs, then you can expect the buyer to negotiate for a lower price for your property. The expectation is that the discount should be enough to cover the repairs they'll take on. In this case, ask for a detailed report from the home inspector as well as a total cost estimate. This will help you decide and negotiate with the buyer.
SELLING THE HOME "AS IS"
It's totally possible to sell your house "as is,"" which is to say, without making any repairs or upgrades at all. But you can't just decide on this after a buyer has made their offer. You have to be clear from the start. For potential buyers, what they see is what they get.
Selling a home as-is is a route to consider if you need to sell as quickly as possible or you're strapped for cash. You can cut the process shorter and expect a faster closing. That said, properties being sold as-is don't generate as much interest. And you can expect to sell it for a much lower price.
You may also hit a few snags along the way. For instance, buyers who are financing their purchase may be required to get the property appraised. If the appraiser and mortgage company deems your home to be in poor condition, the buyer might not be able to secure their loan.
BONUS: YOUR DISCLOSURE REQUIREMENTS
Whether you decide to make the repairs or sell your property as is, Texas state law mandates sellers of single-family residences to make the necessary property disclosures.
So, what should you include in the disclosure? According to Texas Property Code Section 5.008, you should state the condition of the property and all known material defects using this form. These include the following:
Property amenities and features (e.g., Swimming pool, central air conditioning, etc.)
Known defects of the aforementioned amenities
Previous repairs or issues that you know of (e.g., Structural damage, previous termite infestation, etc.)
This should be delivered to the buyer on or before the effective date stated on the sales agreement. Upon delivery, you and the buyer will sign the document. Without the disclosure, your buyer can back out of the deal.
For more information about selling your home in Brazos County, get in touch with Berkshire Hathaway HomeServices Caliber Realty at 979.694.884 or send an email.