Jose, REALTOR®
Jose Rueda, REALTOR®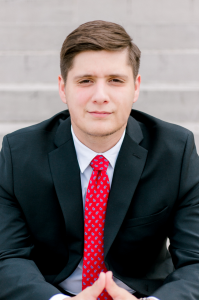 Residential, Commercial, Farm, Ranch & Land, Investment, Luxury Collection Trusted Advisor, Rentals
Office : 979-694-8844
Mobile : 281-912-9115
Fax : 979-694-2299
Howdy! My name is Jose Rueda. I have been an active licensed Realtor® for three years now. I graduated with a Cum Lade from Texas A&M with a Bachelor's of Arts in Communication with a minor in Business. I am now working on my Master's in Real Estate degree through the Mays Business School. Finally, I am a member of the Texas A&M Singing Cadets.
While I was born in New Orleans and raised in Houston, my family is all from Colombia. Fun fact: I was not allowed to speak english in the house until I was 11! Thanks to that, I can speak both english and spanish!
Professionally, I have been a leasing agent and the Head of Real Estate for a local start up before coming on as a sales agent for the BHHS Caliber Realty family!
Why you should work with me:
Communication – I am always quick to answer and always available. While I may be young, I am savvy with technology and constantly ready to answer a phone call, text, or email. I also studied communications, so I know the nuances and importance of realizing and applying different communication techniques and perspectives to match how to communicate best to every individual client.
Marketing – Due to the BHHS Caliber Realty services, as well as my own abilities, your property will be in great hands. Social media, listing sites, fliers, email chains, etc you name it! I will make sure your property is well marketed throughout its prospective area.
Drive and Work Ethic – Being a younger agent comes with having to mark your ground. My drive and work ethic are second to none. Throughout college I made sure to graduate with honors while keeping a full time workload in real estate. My goal is to bring the best possible service to any client and to be known as the hardest working agent in town!