John, REALTOR®
John Lilly, REALTOR®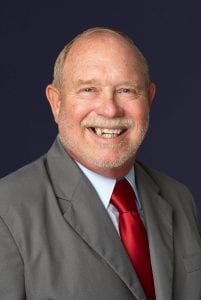 Residential, Commercial, Farm, Ranch & Land
Office : 979-694-8844
Mobile : 979-450-2284
Fax : 979-694-2299
John Lilly is a native born Texan, raised in Amarillo, Texas. He has been a resident of Brazos County for almost 50 years. He attended Texas A&M University, and received his Bachelor of Science degree in Agricultural Economics in 1974. He became a broker in 1976 and was active in Brazos Valley real estate until 1981. For 30 years, Lilly was employed by several local companies as Purchasing Agent or Industrial Salesman. He also worked as assistant manager at BOTCO for 20 years.
John has been actively involved in several organizations over the years, including the BCS Jaycees, the Brazos County Farm Bureau Board of Directors and the NRA. While a member of the Jaycees, he participated in numerous Holiday Rest Stops, the Inaugural Haunted House and other projects. A long time volunteer with the NRA and NRA Foundation, he has been involved with the Brazos Valley Friends of NRA for 21 years, and has served as committee chair and Texas South Grant Delegate for 16 years. He is an advocate of the shooting sports and youth education and safety in The Brazos Valley, South Texas and beyond. John has been volunteer coordinator for two NRA National Conventions, most recently in 2013 with over 86,000 attendees.
Lilly is also active with the Republican Party at both the local and state level, and has been a delegate to the Texas State Republican Convention for the last seven conventions.
John is looking forward to assisting you with your residential or commercial real estate needs, and hopes to help you enjoy living and working in the Brazos Valley as much as he has.
Sorry we are experiencing system issues. Please try again.