Sort by: Ascending | Descending
Description:

Gorgeous & new contemporary architecture in 3 bedroom, 2.5 bath townhouse, with beautiful granite and tile throughout. Featuring an expansive living room and open concept downstairs, huge deck upstairs to overlooking College Station, spacious bedrooms, 2 car garage and all stainless kitchen appliances plus washer/dryer...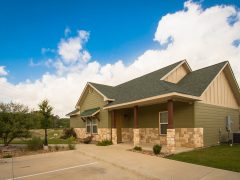 Description:

Located in 4.0 Community Designed with a student in mind! Beautiful 4 bedroom, 2 bath custom built homes, quick access to TAMU less than 7 minutes, fully furnished 5 flat screens, beautiful stainless appliances, granite counters and crown molding, all appliances plus washer/dryer included. FULLY FURNISHED, INTERNET and GARBAGE...

Description:

Beautiful 3 bedroom/3 bath townhouse located a mile from TAMU. New carpet, tile flooring and all appliances plus washer/dryer included.  

Description:

SHORT TERM LEASE.  Spacious 3 story 4 Bedroom, 4.5 bath townhome on the TAMU bus route. Granite counter tops, tile flooring, washer/dryer and private patio included.

Description:

½ OFF RENT @ MOVE-IN!!      1, 2 and 3 bedrooms Available     ½ OFF RENT @ MOVE-IN!!! Pre-leasing Fall 2018. A quiet, luxury gated community located less than one mile from A&M, with granite countertops, recessed lighting, crown molding and Kent Moore custom made cabinets. Stainless steel appliances and...