Seth, REALTOR®
Seth Underwood, REALTOR®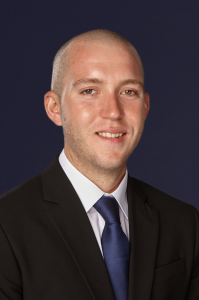 Residential, Farm, Ranch & Land, Rentals
Office : 979-694-8844
Mobile : 979-250-3380
Fax : 979-694-2299
Where I'm From
– Native Texan, I grew up in La Grange on a small farm.
– Made it to Bryan/College Station as soon as I could!
– My dad was in the service industry side of the oilfield. He took me to work with him and I learned at an early age that the client's interest far exceeds my own interest, wants and needs.
– My childhood consisted of exploring the woods of Fayette County, tending to livestock, playing golf as a member of the Brenham Christian Academy Golf Team, Saturdays kayaking the San Marcos River and Sundays sitting on a Church pew with my family. My wife and I along with our two kids attend Living Hope Baptist Church in College Station. We know God determines our path and we have much to be grateful for.
Who I Am
– I'm a genuine person with one goal in mind…for people around me and my clients to feel that I have a positive impact on their lives.
– I pride myself in my no-nonsense methods and attention to detail. Whether my job is representing a seller or a buyer, my job is to keep their interest above all else.
– I believe in unwavering honesty through full disclosure, true accountability, confidentiality and to always perform due diligence to the best of my ability. This will enable my clients to experience a successful sale.
The Spirit of Bryan/College Station is best described as a community that is determined and fearless. That is what I am. Whether it is something small or something big, I will rise to the challenge and do whatever it takes to tackle it with determination and integrity. I love this town and would enjoy very much to serve the people of Bryan/College Station with their real estate needs.
-Seth Underwood, Realtor
BHHS Caliber Realty
Sorry we are experiencing system issues. Please try again.