Alyson, REALTOR®
Alyson Gorman, REALTOR®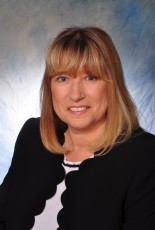 Residential, Farm, Ranch & Land, Luxury Collection Trusted Advisor
Office : 979-694-8844
Mobile : 979-255-4309
Fax : 979-694-2299
Hello and welcome. My name is Alyson Gorman and I am delighted that you have chosen to visit our website. Choosing the right company and the right agent is a critical first step in any real estate transaction. You will find BCR REALTORS, a superb company to work with and I am proud to be part of such a great time of REALTORS.
My real estate philosophy is based on three principles:
The Business of Buying – Deciding which is the property of your dreams is your business. Helping you find it, making it a reality, getting you the best deal possible and representing your best interests is my business. Whether you are familiar with the Bryan/College Station area or are relocating to Aggieland, let me use my professional experience to guide you through the process.
The Science of Selling – For most sellers, obtaining the highest price in the shortest time possible is the ultimate goal. In order to achieve this, a number of factors have to be analyzed and studied. As your listing agent I am familiar with the type of data and market analysis required to determine the best price to list your property for sale and the most effective marketing strategy to get it sold.
The Art of Bringing them Together – I believe being a strong negotiator and powerful advocate are important assets when representing the interests of my clients. However, they are not the only skills required to bring your real estate transaction to a successful conclusion. Good communication skills, the ability to connect with others, honesty, integrity and attention to detail are also fundamental to my approach to business.
On a personal note, I was born and raised in Scotland, I have lived in London, Cambridge (England), and New Jersey before making Bryan/College Station home for almost ten years. I have three children (an Aggie, a Longhorn and a future Consol Tiger), a B.A. in Political Science and a husband on faculty at A&M's School of Rural Public Health.
As an individual I am a people person who loves homes, their decor and their potential. As a REALTOR I have the privilege of combining these. I understand buying or selling property can be a stressful time, often associated with other life changing events. It is my job to make the process as smooth as possible and hopefully even a little fun.
So, whether you are relocating to the area, need more space (or less) or are looking for investment property, call me today to see how I can best help you.
Sorry we are experiencing system issues. Please try again.